Beginner
Mark as New

Bookmark

Subscribe

Mute

Email to a Friend
Alarms and unexpected restart VCS
Hi everybody. We are experiencing some troubles with our VCS. The web access becomes slow randomly and in order to fix it, we need to apply a reboot. But yesterday it rebooted itself with no apparently reason. In the following picture we can see the alerts it is throwing. In the first one, we have changed the NTP server but we are still receiving those alerts. We are not sure about what kind of test we could apply. We are wondering if it could be a problem of the equipment and a replacement would be needed.

Advocate
Mark as New

Bookmark

Subscribe

Mute

Email to a Friend
HI Cesar!
On unwanted reboots on production systems I would recomend to escalate this thread as a service request to tac.
In general, there is X7.2.2 which also fixed some bugs, so that might be worth trying anyhow.
Regards the reboot, as it is showing the upcoming shutdown in the log, maybe the root user triggered that?
So check with your co admins, besides that you could do a snapshot of the vcs, tac might ask for that
(or at least some of the logfiles).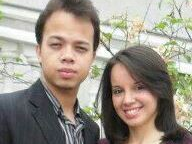 Rising star
Mark as New

Bookmark

Subscribe

Mute

Email to a Friend
Hey,
Are you using LDAP integration for remote login account? If you are not using it, turn it off. If the issue remains, I would also suggest you to upgrade to the latest software version, which is 7.2.2.
I am not telling that my suggestion will resolve your problem, but I think that using the the latest version is a best practice, because many error are corrected through the versions.
Regards
Paulo Souza

Please rate replies and mark question as "answered" if applicable.
Paulo Souza Was my response helpful? Please rate useful replies and remember to mark any solved questions as "answered".