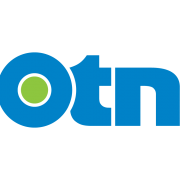 Beginner
Mark as New

Bookmark

Subscribe

Mute

Email to a Friend
C40 registration times out
Hi all,
I have a customer with C40 (TC6.2.1) registering with our VCS (X7.1). Once in a while, for some reason, the registration times out and is not refreshed and the only way to get it back on-line is to reboot the system. While unregistered, the C40 is perfectly accessible through the WEB etc. The following message appears in the VCS logs:
Oct 22 13:48:31 tvcs: Event="Registration Removed" Reason="Endpoint unresponsive" Service="H323" Dst-ip="10.226.130.19" Dst-port="1719" Dst-alias-type="H323" Dst-alias="MID_CLH_0514_CTN_02" Dst-alias-type="E164" Dst-alias="705526051402" Detail="Registration was not refreshed in time and endpoint failed to respond to IRQ" Protocol="UDP" Level="1" UTCTime="2013-10-22 17:48:31,637"
This is not the only case, we have some other endpoints behaving the same way and the only common denominator is being C40.
Any help would be much appreciated.
Thanks,
Yan