Beginner
Mark as New

Bookmark

Subscribe

Mute

Email to a Friend
Connecting iPad or iPhone to TelePresence console port
Cisco TelePresence staff recently worked with Redpark to create a console cable that connects iPhone or iPad to the console port on EX series and MX series endpoints.
The Redpark part # is C2-TTL45.
The cable is used with the Get-Console app available on Apple's App Store.
Participant
Mark as New

Bookmark

Subscribe

Mute

Email to a Friend
Hi Mike,
I want to know , What is the use of this cable? What is the functionality?
I wonder why would an iphone/ipad user would like to Serial Console into an EX or MX Device?
Thanks,
Saurabh

Advocate
Mark as New

Bookmark

Subscribe

Mute

Email to a Friend
hehe, I wondered about the same, but sure if you need to troube shoot and you like only to take
your ipad with you it can be quite handy.
One of the bigger issues seems to be apple and not allowing applications in general utilizing a
usb2serial port adapter, ....
I guess for the same price I would build me a openrwt linux device (there are some small footprint
battery driven linux routers which have usb port) and use that with a usb cable (one for rs232 and one for ttl)
and connect to it via ssh/telnet. Thats still cheaper and more flexible than the 60usd adapter and its even wireless! :-)
Also wondered where there was a need of "Cisco TelePresence staff" working together with
them on such a cable is, its just simple a ttl level serial connection :-)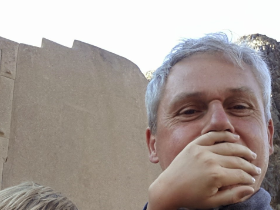 Cisco Employee
Mark as New

Bookmark

Subscribe

Mute

Email to a Friend
If you run TC5.1.7 or TC6.0.1 you should not need console access since maintenance mode should give engineers limited access ro fix things.
A bonus of these releases is the printing of the codec IP address on the screen so you know the address for your ssh session.
Also : web access to maintenance mode works in TC6.0.1.
For remote support with no local access I wold recommend TC6!