Beginner
Mark as New

Bookmark

Subscribe

Mute

Email to a Friend
custom-cptone - China Telecom / China Mobile
Dear All
Being so happy that i finally managed to make my C2600 with FXO-M2 ports understand the disconnect tone of China Telecoms/China Mobile I would like to help others also.
Unfortunately cptone cn never worked for me correctly, letting the hook off whenever a placed had been terminated from the pstn side of the loop. Meaning whenever a pstn callee was dialing my china telecom numbers and my internal Asterisk was replying (with IVR or whatever) the line would remain open forever unless
1. the line had been answered and terminated from any internal user
2. the whole voice interface would be reset by me
Trying with a custom-cptone seems that everything works fine now.
Here are my settings
voice-port 1/1/0
supervisory disconnect dualtone mid-call
supervisory custom-cptone LAND
timeouts wait-release 1
!
!In China there is no actual dual tone. Disconnect tone is transmitted every 350ms on 450Hz for landlines (China Telecom) and every 500ms on 425Hz on GSM (China Mobile)
voice class custom-cptone LAND
dualtone disconnect
frequency 450 450
cadence 350 350
Regards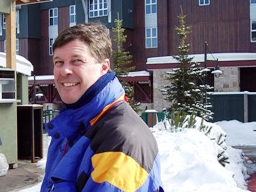 Rising star
Mark as New

Bookmark

Subscribe

Mute

Email to a Friend
Great information. I'm troubleshooting a system where they are having an issue around disconnect supervision in Shang Hai now.
How did you obtain the frequency and cadence values for the custom CP tone? Is there a process you can go through to determine what they are?
I've been trying to figure out how to do this, and haven't been able to find out how to obtain the information. I dont want to do trial and error.
-Cliff
Beginner
Mark as New

Bookmark

Subscribe

Mute

Email to a Friend
Thank you so much for this. It also works on the Mongolian phone lines.