Beginner
Mark as New

Bookmark

Subscribe

Mute

Email to a Friend
Has anyone every managed to prioritise H323 on Cisco routers. I have tried loads of ways, but it seems to make the VC worse. What gives? I have set polycom to fixed ports and tried custom queueing on these fixed ports and also priority queuing, but to no avail. Both methods result in a worse quality VC session. Has anyone got any tips?? I have this setup in a test lab with 4 x Cisco 2611, 1 x Cisco 7204 and 4 x Catalyst 2924.
Is there a whitepaper on the proper way to provide QoS for video as it pertains to IP Prec, DSCP, and Queuing?
any help is great
Best Regard
Beginner
Mark as New

Bookmark

Subscribe

Mute

Email to a Friend
I am in the same situation. I have a client with a full internet T1 and they are getting cut of they have cisco 2610 routers. I have tried to set up RSVP but it does not seem to be working
Beginner
Mark as New

Bookmark

Subscribe

Mute

Email to a Friend
I am using Cisco 3640s and Polycom to implement VTC. We only use IP for the VTC and they turn out pretty good. I have implemented both RTP priority and Priority queuing alone and at the same time and have had good results. How did you have your priority queue built? The one that I use now has all the video traffic that comes in on Fa0/1 assigned to the high queue. all the rest goes to the default queue. I just assign this queue to the serial port and it goes. I have also used IP RTP priority and specified the ports that the Polycom uses (3230-3235 I think) and that seemed to work as well. just type in Priority queueing or IP RTP Priority at Ciscos web page and you'll get loads of info. Hope that this helps.
you can e-mail me at smorris@bbn.com if you want some more info on how we did it.
Highlighted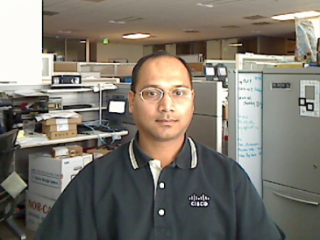 Beginner
Mark as New

Bookmark

Subscribe

Mute

Email to a Friend