Beginner
Mark as New

Bookmark

Subscribe

Mute

Email to a Friend
Integration: Jabber with VCSc
Hi experts,
I'm new in the world of Telepresence and I will install in a new costumer a solution with VCSc, TMS and MCU.
The costumer already has a CUCM with Jabber and they want to deploy the Jabber with VCSc, they want that for example, a Manager makes a Video Conference with other offices through your Ipad with Jabber
I didn't find a document with this configuration, someone can help me with documentation of this integration?
With their experiences with telepresence, which the complexity of this integration? Can give me highlights and attention points of this integration?
Best Regards
1 ACCEPTED SOLUTION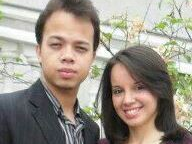 Rising star
Mark as New

Bookmark

Subscribe

Mute

Email to a Friend
In addition to what Alok suggested, there are another things you should consider:
The recommended software version is CallManager 8.6.2 and later (you can try 8.5.1, but there is no BFCP support)
You have to integrate CallManager and VCS by following this document:
http://www.cisco.com/en/US/docs/telepresence/infrastructure/vcs/config_guide/Cisco_VCS_Cisco_Unified_Communications_Manager_Deployment_Guide_CUCM_8_9_and_X7-2.pdf
In order to allow content sharing between Jabber registered to CUCM and the endpoint registered to VCS, make sure that your Jabber devices in CUCM have a SIP profile with BFCP protocol enabled, as well as the parameter "Allow presentation sharing using BFCP" set to enable.
If you want to schedule conferences in TMS for the Jabber registered to CUCM, you can add them to TMS as "room". By using this option, you will be able to schedule conference and control calendar (that is better than using Participant template)

Regarding Phonebook, maybe you are going to have some issues. If your devices registered to VCS are using device address with an alphanumeric URI, for example

paulo@domain.com

, you won't be able to add this contact to the Jabber clients registered to CUCM, once alphanumeric is not supported. A solution would be using device address numeric only for all devices. Regarding Jabber for Telepresence, you can set phonebooks by using TMS, in this case, you can add the contacts with no issue, either using numeric or non-numeric address.

If you have another endpoints registered to CUCM that will call the endpoints registered to VCS, make sure that your devices are running the compatible software versions, mainly video phones. It is highly recommended to use the latest software version.
Be aware that Jabber for Telepresence does not support IM, as the common Jabber supports with Presence Server
I hope this help.
Paulo Souza

Was my response helpful? Please rate useful replies and remember to mark any solved questions as "answered".
Paulo Souza Was my response helpful? Please rate useful replies and remember to mark any solved questions as "answered".