Beginner
Mark as New

Bookmark

Subscribe

Mute

Email to a Friend
Interoperability between Cisco VCS-e and CUCM
Hi experts,
Next week I have new deployment for Cisco telepreance with the following BOQ:
Video endpoints:
-C20 ---TC 4.4 (plan to register with VCS-e)
- EX 90 ---- TC 4.4 (plan to register with VCS-e)
- Movi --- 4 (already include with VCS-e)
- Cisco Cius (plan to register with CUCM 7.1)
Call process:
VCS starter Pack version 6.1
Q&A:
-VCS starter pack already include Movi does it same software or it's already replace by Cisco Jabber.
- can I configure SIP trunk between VCSe and CUCM 7.1.3 to allow Cisco CIUS join video conference call "multisite" if Cius call ex 90. (Call setup: Cius -----SIP ----CUCM-----VCS ------ex 90)
- VCSe will be allocate on DMZ for movi user to be able to call from internet to endpoints internally….what is the recommendation for VCS on dmz should be assign public ip address or private ip address "Nated".
What ports should be enable for endpoints internally to register & for traversal call with Vcs also same for outside endpoints "Movi and VC endpoints"
Many thanks,
Saeed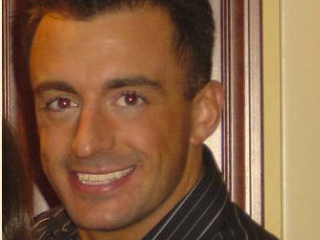 Enthusiast
Mark as New

Bookmark

Subscribe

Mute

Email to a Friend
Beginner
Mark as New

Bookmark

Subscribe

Mute

Email to a Friend
Thanks Michael for quick reply.
Please find the below comments:
Is this for your own internal use, or for a customer?
It's for customer
Is it possible to upgrade your Cius CUCM to an 8.x release?
Can Cius register with CUCM 7.1
Clarifications:
1st Question: I agreed with you that TMS "Movi server" is not included within my BOQ, but VCS starter pack
can provide up to 50 Movi clients
Does Cisco plan replace Movi with Jabbber
2nd Question: what if endpoints "ex 90, C20" is install with 4.4 can I still able to integrate
VCSe with CUCM 7.1
3rd Question: No I don't have Dual interface option; I agreed with you that it's better to
Assign Public IP address and should be routable from LAN to DMZ.
4th Question: since C20 and ex90 support firewall traversal can I consider same ports of VCS
Controller for those endpoints.
Many Thanks for the help.
Saeed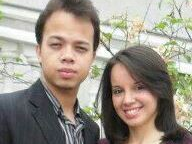 Rising star
Mark as New

Bookmark

Subscribe

Mute

Email to a Friend
Hi friend,
I have built a lot of different VCS Expressway deployments, so I would like to give you some suggestions:
First: If you're going to integrate VCS with CUCM 7.1, I tell you: do not use SIP trunk, use H323 trunk. I had a lot of problem with SIP trunk between VCS and CUCM 8 and 7, I was not able to receive video when calling from CUCM to VCS, only audio. The SIP trunk only worked for me when I had CUCM 8.6, so it worked perfectly.
Second: I can tell you with great assurance: Do not use VCS Expressway deployment without a VCS Control, because if you do that, you will have to open a lot of ports from DMZ to your LAN, that's a great security fail, that's a issue of security that you must to pay attention. It's not a Cisco recomendation, it's my recomendation. The security team of your client will certainly reject to open a lot of ports from DMZ to LAN. When you use VCS Control, you only have to open 5 ports from LAN to DMZ, you may not open from DMZ to LAN. So, use VCS Control.
Third: If you cannot put VCS Expressway to use a puplic IP address, so, take the "Dual Network interface" option key. Because if you have VCS-E behind a NAT without that license, your solution will never work.
Regards,
Paulo Souza
Paulo Souza Was my response helpful? Please rate useful replies and remember to mark any solved questions as "answered".