Collaborator
Mark as New

Bookmark

Subscribe

Mute

Email to a Friend
Question about subzones and proxied registrations
I'm doing some tinkering with my Jabber/Movi deployment. We are proxying registrations via VCS-E into VCS-C.
The thing I've noticed however is that proxied registrations don't seem to obey our subzone rules - they always end up in the default subzone on VCS-C. I use the exact same alias registering to the VCS-C internally and it goes into its subzone fine.
When I check the proxied registration on VCS-C, the alias is the same as if it was registered directly.
Is this expected behaviour, or should my VCS-C subzones work for proxied registrations?
1 ACCEPTED SOLUTION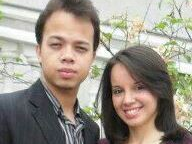 Rising star
Mark as New

Bookmark

Subscribe

Mute

Email to a Friend
Hi Nick,
That is right! You cannot register a client to any subzone in VCS Control when registering through proxied registration from VCSe.
If you are trying to register jabber to subzone of the VCS Control to use bandwidth control, I would suggest you to configure bandwidth limitation in your "traversal subzone" in VCS Control to control bandwidth for those endpoints registered through proxied registration.
In general, I don't like much to use proxied registration, because there are some limitations, such as the call license counting when jabbers from internet call each other.
If there is no special reason to use proxied registration in your environment, I would suggest you to register jabber clients from internet directly to VCSe.
Regards
Paulo Souza

Please rate replies and mark question as "answered" if applicable.
Paulo Souza Was my response helpful? Please rate useful replies and remember to mark any solved questions as "answered".