Mentor
Mark as New

Bookmark

Subscribe

Mute

Email to a Friend
Software Notices on TMS Portal Page
It's been awihle since I've seen it on our TMS, but I noticed in the past when new software was released (C-Series, E20, Movi, etc) that on the front Portal page within TMS it would put an Annoucement type notification to alert you. I know TMS can get Software Updates and automatically download them as it downloaded the most recent TC 5.x update, and I've seen on a few of our system that haven't been updated yet a notice that there is a new software release to update to. So I know TMS has some sort of contact with the software update servers at Cisco to pull that data. Has anyone seen TMS alert them of a new software release on the Portal page, or is is messing up, or just not there anymore?

Advocate
Mark as New

Bookmark

Subscribe

Mute

Email to a Friend
I do not recall having seen alerts for endpoints, but for movi / jabbervideo and tms itsef and some other stuff (like
hd space, ...)
If there are endpoints which lack the latest software I would expect to see a ticket with the
priority defined, which I think by default would be a "warning".
If some systems do not show the latest software it might be a DB issue at Cisco, I had seen that before.
Sure, your TMS must have access to the internet (by default https://secure.tandberg.com/, which is now
a cisco server) to pull the keys and most likely ftp.tandberg.com to download the software..
Mark as New

Bookmark

Subscribe

Mute

Email to a Friend
I can't remember exactly what type of notices it gave, it was sometime last year when I remember seeing it show something on that page, I think it was a new Movi release. So I can't really say what type of notices it provided, just that it did at least to my knowledge besides that one I mentioned just now. I did confirm that TMS can connect to the Cisco servers, I deleted the most recent TC software and verified it downloaded the newest update.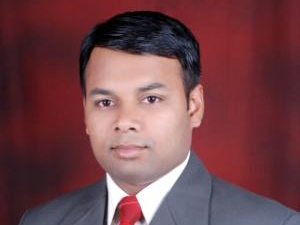 Participant
Mark as New

Bookmark

Subscribe

Mute

Email to a Friend
Hi Patrick, if your TMS server can successfully contact https://secure.tandberg.com/webservices/product/v1.0/Software/SoftwareService_ES as configured in TMS > Administrative Tools > Configuration > Network Settings then the server will show an alert as on when new software update available for the added devices [Ex: endpoints, vcs, mcu] if they have valid service contract and they will also download the respective release key to perform upgrade.
What is the version of your TMS ? there is also manual update option available from TMS version 13.x which can be done from individual device page.
BR,
Mahesh Adithiyha