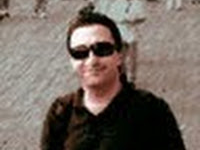 Beginner
Mark as New

Bookmark

Subscribe

Mute

Email to a Friend
Telepresence MCU - Port reservation vs Adhoc Conferencing
Hi all,
I was wondering why is the MCU software disabling creation of adhoc conferences for unknown calls, when media port reservation is turned on.
Is there a way to make multiway work on an mcu, which has port reservation turned on?
Thanks all,
Emre
1 ACCEPTED SOLUTION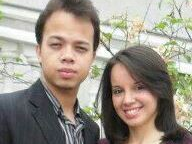 Rising star
Mark as New

Bookmark

Subscribe

Mute

Email to a Friend
Hi,
Do you want to know why MCU works this way? That is simple, because this the only behavior that makes sense for "reservation" concept. Consider the follow example:
You have scheduled a conference in MCU to tomorrow morning starting 10 AM. You have a MCU 4510 with 20 HD ports available, and you have selected 18 participants for this particular conference, and you are using port reservation, which means you want MCU to make sure that these ports will be available to host this conference. Right. Then, tomorrow morning, right before the scheduled conference starts, some users start a adhoc multipoint meeting using multiway and get 4 video ports of your MCU. Then, when the scheduled conference starts, MCU won't have ports available to host your scheduled conference, once your users are using the resources for adhoc purposes.
Do you see? Port reservation is a concept where MCU must to make sure that you will have resource available for that particular conference, therefore, the only way to achieve this goal is by totally disabling non-scheduled conferences (adhoc conferences), so that MCU will be able to control all the meeting and know when its resources will be available or not, either using MCU for scheduling or TMS.
In another words, if MCU allowed you to create conferences every time you want via adhoc, then the reservation concept is totally broken, you wouldn't have any guarantee that your resources are really reserved.
Therefore, if you need to have scheduled and adhoc conferences going on in the same MCU, disable reservation and control your resources availability manually. If you need to have port reservation and at the same time adhoc conferences, there is no way except placing another MCU in your enviroment, so you will use one MCU for scheduling with reservation and another for adhoc conferences.
I hope this help.
Paulo Souza

Was my response helpful? Please rate useful replies and remember to mark any solved questions as "answered".
Paulo Souza Was my response helpful? Please rate useful replies and remember to mark any solved questions as "answered".