Mentor
Mark as New

Bookmark

Subscribe

Mute

Email to a Friend
TMSPE Phonebooks for Different System Types
Is there a way to specify which phonebooks get sent to Jabber Video users, and a different set of phonebooks to a different group of users such as those using an EX60, etc?
I currently have Jabber Video and an EX60 provisioned under my name. Be default we only allow our Jabber Video users to dial fellow Jabber Video users or desktop systems such as the E20/EX series. Now that we're starting to look at provisioning EX60s, I'd like those specific devices to be able to call any of the other various phonebook entries, and not be so limited to just those the user can call with Jabber Video.
TMS 14.2.2, TMSPE 1.1, VCS 7.2.2
Thanks
2 ACCEPTED SOLUTIONS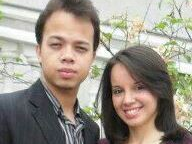 Rising star
Mark as New

Bookmark

Subscribe

Mute

Email to a Friend
Well, I think you can just add this system to TMS navigator as a common system (not a provisioned system). Then you can add the URI address of this endpoint to the FindMe user profile. So, you will be able to set a specific phonebook for Jabber (the phonebook applied to provisioning directory) and a different phonebook for EX (the phonebook applied directly to the device in system navigator).
Paulo Souza

Please rate replies and mark question as "answered" if applicable.
Paulo Souza Was my response helpful? Please rate useful replies and remember to mark any solved questions as "answered".
Cisco Employee
Mark as New

Bookmark

Subscribe

Mute

Email to a Friend
That is correct you can define addresses at will for the findme uri. So you don't have to provision the ex but its much simpler to provision it through tmspe. Obviously it is easier with one address to reach them all then keep separate phonebooks. And yes I dont think, as paulo is saying, that you can make this separate pb without having 2 provisioning users or use tms to provision the system, or using a manual pb at this time. I hope you find a good solution! ;)

/Magnus

Sent from Cisco Technical Support iPhone App