Beginner
Mark as New

Bookmark

Subscribe

Mute

Email to a Friend
VCS-Control H323 trunk to Radvision GK - has anyone done this?
Hi Guys,
I'm just wondering if anyone has made a trunk between VCS-C and a Radvision GK running 7.7 software? I've not seen a Radvision GK before so just wondering if it's possible and if there are any issues or things to consider.
Thanks,
Rob

Advocate
Mark as New

Bookmark

Subscribe

Mute

Email to a Friend
I have never used a radvision gk neither.
Do you think about traversing firewall borders? That might be a bigger chalange and require
VCS-E and BK.
If its a VCS-C and a GK all communication in between the GK/VCS-C and endpoints must be allowed and no NAT has to be present.
I would picture/hope that Radvision also has some neigbor zone definitions and some
kind of search rules what to find where. At least it looked like that when I just googled for it.
If you do not get additional info here, try to see if there is some radvision forum. In general
I would say the VCS is quite open to be used with 3rd party devices.

Cisco Employee
Mark as New

Bookmark

Subscribe

Mute

Email to a Friend
HI Robert,
i think i done it long back in my lab and it does work for me. although not sure about software version.
regards
Alok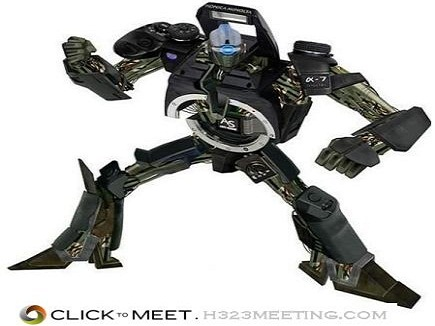 Beginner
Mark as New

Bookmark

Subscribe

Mute

Email to a Friend
Please see the Scopia iView Management document:
http://docs.radvision.com/bundle/iv_admin_guide/iv_ag_enpoints_importFromGatekeeper
Radvision iView suite comes with a scopia gatekeeper, which is a thin version ECS gatekeeper. It can communicate with iView suite using radvison's XML protocol. Since the iView suite supports Tandberg VCS and third-party MCU, you can test VCS at ECS' neighbor zone.