Highlighted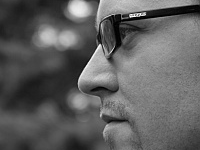 Enthusiast
Mark as New

Bookmark

Subscribe

Mute

Email to a Friend
VCS Starterpack - internal phonebook
Hi.
I have a question regarding Phonebook services on VCS Starterpack (X8.1). Is it possible to leverage the internal
Phonebook directory for all the registered devices? I mean - locally registered Jabber Video (MOVI) clients on Windows,
Jabber for iPad and video endpoints (Profile etc.). It is now showing only Windows clients.
Already tried to setup ID/Type/URL (Phonebook Server 1) on Profile endpoints to use the same configuration details
Windows Jabber clients use but this is probably not the right way.
ID: default
Type: VCS
URL: phonebook@video.domain
As seen in application log on Profile, outgoing SUBSCRIBE to phonebook@video.domain returns "200 OK".
Appreciate any help.
Marcel
Highlighted

Engager
Mark as New

Bookmark

Subscribe

Mute

Email to a Friend
Hehe, I never tried the phonebooks on the starter pack.
Not aware that there is a real option. I think there is no configuration for phonebooks on the VCS-E-SP,
at least I do not recall having seen any configuration option in older versions.
What kind of endpoints do you use? If its a E20, EX60/90 or MX200 you could use the provisioning,
that might add phonebook entries for these and phonebooks to these endpoints.
If the endpoint type is not supported by the VCS-E-SP it would not work.
I am not sure if only active prticipants are shown, what you could try to do is to create user accounts
for these unknown endpoints, maybe that's a workaround to at least let these systems show up in the phonebook
but that would not help them to see it. (sure you could try to configure the user/password settings)
Please remember to rate helpful responses and identify helpful or correct answers.
Highlighted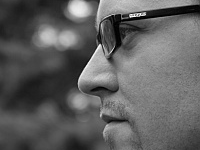 Enthusiast
Mark as New

Bookmark

Subscribe

Mute

Email to a Friend
Thanks Martin,
your suggestion is fine, but as you mentioned it's just a workaround. If I create "dummy" account in the VCS
I lost presence information. And this won't solve my phonebook problem on "Profile-s".
The endpoint compbination I'm talking about are Jabbers (Windows, iPad) and Profiles (42/65), so no E/EX/MX Series. :/
Marcel
Highlighted
Mark as New

Bookmark

Subscribe

Mute

Email to a Friend
Thee might be a reason why it is called "Starterpack" ;)

Feel free to contact your Cisco partner to file a feature request.

Besides that if you need more features or grow look into a upgrading your
Vcs and add tms. The be6000 could also be worth investigating.

Sent from Cisco Technical Support iPad App