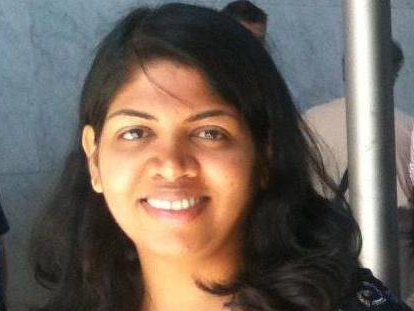 Enthusiast
Mark as New

Mark as Read

Bookmark

Subscribe

Email to a Friend
We are pleased to announce the release of Cisco UCS Director 4.1. This release is now available for download on Cisco.com.
Links to download this release are as follows:
Relevant documentation for Cisco UCSD 4.1 release can be accessed as follows:
Refer to this link for all documentation: Cisco UCS Director Documentation
The Cisco UCS Director 4.1 release delivers new scalable architecture/deployment model, several key features, major enhancements, Open Automation, SDK and bug fixes. The following is a complete listing of the features in UCSD 4.1 release:
Platform Enhancements Include:
New architecture/deployment model for increased scalability
Multi-Node architecture with one Primary node, one or more service nodes to offload system tasks, one node for Remote Inventory DB, one node for Remote monitoring DB.

Increased scalability to support up to 50,000 VMs and 5000 physical devices

VM Parameter Monitoring Policies

System tasks remote execution, enhancements, Service Node policies
Custom Workflow Orchestration tasks
Provides ability to add new Workflow Tasks with well-defined inputs & outputs

Implementation of the logic is done through a script

Custom Tasks can be managed through

Once a custom task is properly created, there is a no inherent difference in behavior for 'Built-In Tasks' and 'Custom Tasks'.
In 4.1, Cloupia Script (JavaScript + UCSD Libraries) is supported.

Future releases will support PowerShell
o Custom Tasks are exportable & importable among systems
Policies -> Orchestration -> Custom Tasks
Orchestration Enhancements
Display all Workflow inputs/outputs in Service Request to admin user

Display/Edit Workflow input/outputs at the time of Service Request approval for admin user.

Ability to set Workflow user inputs as mandatory or optional.

Ability to resubmit a failed or cancelled Service Request with inputs changed (Workflow user inputs and Workflow tasks input/outputs)

Ability to create/cross launch workflow inputs while adding/modifying tasks.
UCSD Components for Customization and Integration
Open Automation supports following features

Register Feature Controller

Add Tasks to System Scheduler

Register Connectors

Converged Stack Builder

Resource Computers (Group Resource Limits)

Stack View Provider

CloudSense™

CMDB

Open Automation Developer Guide

Examples for all supported features

Java docs

REST API Browser Enhancements

Improved API coverage – Over 700+ new APIs added.

REST API Browser Enhancements

Support for the 700+ newly added APIs.

Legacy (JSON) APIs supported.

Java sample code generation 'Tab' added.

URL generation added

Java SDK Enhancements

Support for the newly added APIs.

Examples to showcase the usage.

How to Create, Update, Delete objects

How to retrieve data, submit/cancel Workflows etc.

Java docs for all the supported API's

Reformatted and improved Developer Guide for REST API

CloupiaScript & Custom Tasks

CloupiaScript Guide with Examples

Custom Tasks Guide

Example Custom Tasks

Examples for Accessing and Creating Reports

Javadocs
Support for VSG based Application Container Support
PNSC Management

Add PNSC account, Collect PNSC inventory, provide inventory reports

Support for Firewall Policy with Zones, ACLs
VSG based Application Container support

Support for new VSG Applications Container

Deploy VSG in HA/Standalone mode

Register VSG with PNSC
Device Connector Enhancements Include:
UCS Manager Integration – Enhancements
Provisioning of Local Disk Configuration Policy, Maintenance Policy

Workflow task to add/remove VLAN from vNIC Templates,

Workflow tasks to add VLAN to a vNIC of a Service Profile,

Workflow tasks for Server Pool Management

Allows to assign a Blade or Server Pool to a Group

Workflow task for cloning Service Profile and Service Profile Template

Associate Service Profile Template to Server Pool through task and action
Support for UCS Central Integration
Inventory Collection for UCS Central account discovers Domains, Domain Groups, Domain Group Policies, and Registration Policies.

In addition, for every UCS Domain, discovers inventory for UCSM including Fabric Interconnects, Chassis, and Servers.

Provisioning of Local/Global Service Profiles and Service Profile Templates

UCSM account can register/unregister from UCS Central

UCSM Policies can be set as local/global policies
Support for CIMC 1.5 (Double Peak)
UCS-D now uses XML API to communicate with C Server.

Enhanced Inventory Collection using XML API.

Added reports for Storage Adapter, VIC Adapter, Network Adapter

Added support to launch KVM Console of C Server through UCS-D

Support for Bare Metal Provisioning with Local Boot and FC SAN Boot.
EMC VMAX Integration – Enhancements
Fast Policy – CRUD operations, Associate/Disassociate Storage Group from Fast Policy

Storage Tier – CRUD operations, Add/Remove Disk Group to Storage Tier, Add/Remove Thin Pool to Storage Tier

FAST Controller – Display Status, Display/Update parameters/settings, Enable/Disable Fast Controller

Data Dev – CRUD Operations
EMC VNX, VNX2 Integration – Enhancements
Support for EMC VNX2 Series Storage

New Models supported: 5400, 5600, 5800,7600

Asset Discovery and Inventory Reports, Orchestration Tasks & Actions

CRUD Operations on

CIFS Server

CIFS Share

File System Quota

SnapView
NetApp Clustered Data ONTAP (C-Mode) – Enhancements
CRUD operations on:

Aggregate

CIFS Servers, Shares, ACL

Snapshot policy, schedule, Restoring files

Licensing

iSCSI initiators

Quota on Volume, Qtrees

FCP

iGroup

Clone LUN

DNS, NFS, LIF, Cluster Node configuration

Provisioning VM through VSC CMODE storage

SIS

SnapMirror

Vserver Peering

Cluster Peering

New Context Mappers
Hyper-V Support – Enhancements
Support for SMB 3.0 and SMIS(LUN) based storage providers.

Tasks for add/remove SMB 3.0/LUNs from Host/Cluster

Support for SCVMM 2012 R2.

SMT for SCVMM 2012 SP1 and SCVMM 2012 R2.

Support for Host Power Actions.

Web and RDP Access for VMs.

Stack View Support for Advanced Networking features in SCVMM 2012 SP1 and SCVMM R2
Network Provisioning - Enhancements
New Device Support

Nexus 1110

Nexus 6K

Nexus 9K

MDS 9250i

N1K HA inventory

Enhancements in SAN Zone tasks

A new task to create San Zone/Delete San Zone.

A new task to create San Zone Set / Delete San Zone Set.

A new task to Add/Remove San Zone members.

A new task to Add/Remove San Zone Set members

A new task to Add/Remove the Device Alias.

Ability to provide Device Alias and Zone Set names

Enhancements in SSH Task

Support for handling error scenarios

Support to return command output
VMware Integration – Enhancements
Report Enhancements:

Data Store Monitoring reports: Disk latency, IO throughput and IOPs, Total capacity, Used Capacity, Provisioned capacity and Over commitment ratio, Virtual Machine's .vmdk Disk Latency report

vSphere 5.5 support

Apply target vDC policies when moving a VM across VDCs

Policy Enhancements:

vDC System Policy Time zone options list and support all regions

vDC Storage policy for VMware with thin provisioning option (Flexibility)

IP Pool policy for defining Static IPs

Flexible vDC Network policy for different set of VM network requirements

New VMware tasks/actions Enhancements:

Create VMKernel port group on a standard VMware vSwitch.

Removing an ESXi host from Distributed vSwitch

VM Cloning task + Guest OS Customization

VM Select Task

Ability to hot add more CPU & Memory to VMs.
5 Comments
You must be a registered user to add a comment. If you've already registered, sign in. Otherwise, register and sign in.