Highlighted
Beginner
Mark as New

Bookmark

Subscribe

Mute

Email to a Friend
6921 Phone and Multiple Users
We are a school system deploying a new Unified Communications Manager with Unity Voicemail. We will be placing 6921 phones in our classrooms. Some of these clasrooms are shared by two teachers and the plan is to give each teacher a unique extension number and voicemail mailbox. In the shared rooms, this amounts to using both lines on the 6921 and having two mailboxes.
The system is not in and live yet, but we are trying to work through some of the issues we know we'll encounter. One problem that we are trying to solve is how to indicate the presence of new voicemail messages for each user in the room. We are hearing from our vendor that they do not know of a way to indicate message waiting for both lines on a 6921. Unfortunately they have no experience with the 6921 phones, so they are basing this on guesswork. They cannot verify this as their lab is running UCM 6.x. We are installing 7.1, but have rights to upgrade to 8.0 if necessary.
We are hoping that the phone can indicate distinct message waiting for each line in some fashion. The documentation seems to indicate that this might be possible. We are even OK if the message waiting indicator lights for a message in either mailbox and the users would need to pick up their line and check for a stutter dial tone, but we do not know if this will work either. What we want to avoid is a situation where only one (or neither) extension activates the message waiting indicator and one (or both) users would need to periodically check their voicemail mailbox, or pick up the phone to check for stutter dial tone.
Has anyone deployed 6921s in this fashion and know if there is a way to have distinct message waiting indicators for both lines on a 6921? If so, how does it work? Is it a distinct light, or a distinct message on the display?
Any help would be appreciated.
Thank you,
Mark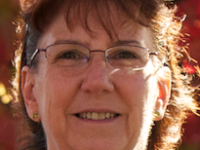 Collaborator
Mark as New

Bookmark

Subscribe

Mute

Email to a Friend
Re: 6921 Phone and Multiple Users
Hi Mark -
Here's something that might help you - http://www.cisco.com/en/US/docs/voice_ip_comm/cuipph/6921_6941_6961/8_0/english/user/guide/book/6921enu801.pdf
It is the Unified IP Phone Guide which discusses the 6921 phone. It discusses phone features that can be configured in CUCM for the phones - the two I think you are interested in: (1) Visual Message Waiting and (2) Audible Message Waiting. The AMWI is the stutter dial tone you referenced, heard when the user presses the line button to go off-hook. Although I don't have personal experience with the 69XX phone series yet, I do have experience with dual-line phones like the 794X. For your shared phone with two lines, both configured for a voicemail profile, here is something that will probably apply to the 6921: The Messages button on the phone is the voicemail speed-dial (Easy message access) for the primary line on the phone. For voicemail users on the second line, for the same functionality, users will press the second line to go off-hook and then press the Messages button. Unity voicemail will recognize the calling number as a subscriber and prompt for password/PIN. Also, check out the System Policy in CUCM for the directory number configuration, which allows the Visual MWI to be set for secondary lines (Light and prompt), otherwise the typical default is just to light and prompt for the primary line.
Sincerely,
Ginger