Mark as New

Bookmark

Subscribe

Mute

Email to a Friend
Adding Users and Phones to UC systems
What if there was an easy way to add a phone and user across the Cisco UC Suite of products (UCCM, Unity Connection, Presence, Contact Center, Meetingplace Express etc...) ? This process currently can take a long time and visits to many different administrative interfaces. What if it could be done in only a few minutes from a single interface? What could an application that does this be worth to either a Cisco Partner, or to the End Customer?
We will be launching such an application and are looking to input to make sure we are not missing the mark.
What features would people like to see in such an application?
What are people willing to pay for such an application?
What products would be the most helpful to have such an application for?
Thanks for your input.
Aaron Archambault
IPNetVoice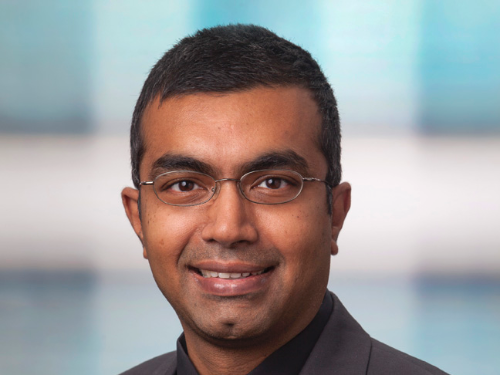 VIP Advisor
Mark as New

Bookmark

Subscribe

Mute

Email to a Friend
Re: Adding Users and Phones to UC systems
I think this is one of the biggest points that Cisco needs to be better. Vendors like Shoretel always drive this point. For long we have worked with various GUI interfaces sometimes due to the acquisition strategy. Cisco Provisioning Manager cost is always a deterrent. Everything is moving towards a Web 2.0 interface so the key is a nice wizard driven interface. Make it simple for an end user to add a phone/mailbox. Then ask questions about customization for the phone/mailbox. Then take it one more step to call center and Meeting Place/Presence. Have two bundles kind of like net app manager and operations manager so that for commercial customers you have a good price point.
Have a good support for delegation, especially if you are providing a hosted model service and you want to provide partitioning capabilities for different admin to manage the phone system.
Thanks
Srini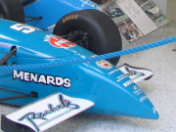 Beginner
Mark as New

Bookmark

Subscribe

Mute

Email to a Friend
Re: Adding Users and Phones to UC systems
Oh boy, looks like someone read my mind.
Thought that its maybe me who coming from an Avaya background who finds the extension MAC process a bit too lengthy.
I am not trying to compare Avaya to Cisco here but as Srini rightly said, it just needs to be better.
I can add a new user account in Avaya CM or Modular Messaging system in no more than a minute; besides, its more simple.
Echoing once againsr Srini's comments, make it simple and then ask further questions and customizations related to specific functions, accesses, features etc.
Moving to GUI is good and it indeed takes little longer than CLI vs.Avaya's "form" based which may be faster; but it doesnt matter as long as its intuitive and makes sense to a person who's been already working with different vendor systems.
Secondly, training the Ops folks becomes the next challenge with an extensive upfront full GUI page.
To answer Aaron's question:
1 --> First page should be - bang, add the extension and the most basic required paramemters to get the phone up and running for use by an end user
> Also, the existing CM admin page makes the DN addition/admin options a bit hidden, it should be as a shortcut - kind of Quick Launch items would really help; its not hard to figure out the most common MACs used by an admin/ops staff.
> perhaps make this option kind of a customizable dashboard / admin user; I am not going fancy here but ops staff may be given spike areas to admin parameters and function and may be using certain things more commonly than the others --> show the stats or some sumary of what all has been done in the last few sessions; pick and drop --> it would be a killer sell!!
2 --> Well, enterprises per my experience would prefer to retain MACs inhouse than a managed services + its always preferred to have a niche group doing these changes. If the tool is fantasticaly easy and facilitates such intutive management of the system, i am sure atleast I'll buy it given that we are not a big firm.
Enterprises and SPs have long valued and respected the power of dynamic tools; one such example being Netcool BPM and its expensive too.
3 --> CM admin, Messaging, user MACs, Call traces and troubleshooting (if i am not wrong or less aware, RTMT is a sack full of logs which you end filtering; typical of Cisco logging in their other products/apps; that can be made better should a single specific extension, trunk, call, action needs to be "sniffed"
Sorry, cant go on writing but am sure this has a huge potential for not just better management but from a sales perspective.
Highlighted
Mark as New

Bookmark

Subscribe

Mute

Email to a Friend
Re: Adding Users and Phones to UC systems
The feedback on this is great. As my company develops our product, there is no better way to get input than to ask the questions. I want to thank everyone who has commented, once we are closer to release, I will share more info here about the product. Thanks everyone. Please continue to comment and we will try to make a product that everyone will love.