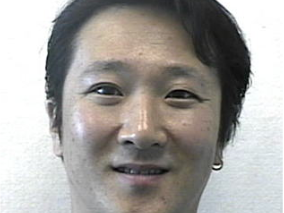 Cisco Employee
Mark as New

Bookmark

Subscribe

Mute

Email to a Friend
Announcing First Customer Shipment of Cisco Unified Presence 8.5
Cisco is pleased to announce that Cisco Unified Presence 8.5 is now orderable. Media kits are now included in all the Cisco Unified Presence 8.5 product SKUs and are available to start shipping immediately.
Product Overview
Cisco Unified Presence is an important component for maximizing the workspace experience delivered by Cisco Unified Communications. The solution helps connect the right people and right information through integration of rich presence and marketing leading Enterprise Instant Messaging (IM) capabilities.
Cisco Unified Presence provides an industry leading set of enterprise IM features, as well as complete IM compliance, wide variety of IM and Presence federations, and comprehensive suite of APIs to significantly ease application development. The inclusion of the Jabber Extensible Communication Platform (XCP) technology, Cisco Unified Presence is uniquely positioned in the marketplace by offering dual protocol support of both Extensible Messaging and Presence Protocol (XMPP) and SIP for IM and Presence Leveraging Extensions (SIMPLE) support.
Cisco Unified Presence 8.5 provides tight integrations with Cisco and 3rd-party desktop and mobile IM and presence clients and applications. This release adds Cisco Quad software support in addition to continued support for Cisco Unified Personal Communicator, Cisco Unified Mobile Communicator, Cisco Agent Desktop, Cisco Unified Expert Advisor, and Third-party standards-based XMPP clients, IBM Lotus Sametime and Microsoft Office Communicator.
Release Highlights: CUP 8.5
New Applications supported in Cisco Unified Presence 8.5

Cisco Unified Personal Communicator 8.5 support
Cisco Quad core presence and IM functions support

Additional Capacity Per Unified Presence Server

Support for up to 30,000 user in Cisco Unified Communications mode, or up to 45,000 users in IM-only User mode

High Availability clustering in the same data center as well as clustering over the WAN
Integration with Microsoft Exchange Server 2010 for calendar busy/idle status
New administrative IM and presence privacy controls
New Presence and IM federations

Federation with AOL communities, AOL hosted domains, and AOL clearinghouse customers