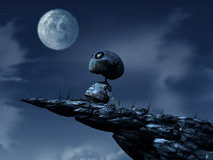 Beginner
Mark as New

Bookmark

Subscribe

Mute

Email to a Friend
CCM 5.1.2b no login after restore operation
Hello,
I'm running 5.1.2b on an MCS-7825-H2 which is the Publisher.
I needed to reinstall the OS so I performed a backup.
After the re-installation was successefully achieved I proceeded with the restore operation.
Now, I don't know if this is the expected behaviour, since I haven't found any documents clearly stating that, but after this restore I can no longer log in to ccmadmin with the previous password.
I've already tried reseting it via CLI with the command utils reset_ui_administrator_password but the symptoms still are the same. It keeps on notifying me with a "Logon Failed" message.
Any ideas on this one?
cheers,
Pedro Marques
Frequent Contributor
Mark as New

Bookmark

Subscribe

Mute

Email to a Friend
Symptom:
Call Manager 5.1.2 goes into partially monitored state when discovered. The Error Code displayed is "WMI Authentication Failure" and the Error Message is "Success:No Windows Credential for WMI Access" though this is linux-based and has no windows accounts.
Conditions:
This happens in CUOM 2.0 with a Call Manager 5.1.2
Workaround:
Please apply the patch that is listed on CCO. It is under CUOM and use the "download software" link.
Looks like Bug - CSCsj89673