Highlighted
Beginner
Mark as New

Bookmark

Subscribe

Mute

Email to a Friend
CCM Call Forward Questions
Cisco Unified CallManager Administration
System version: 5.1.3.1000-12
Administration version: 1.1.0.0-1
Cisco Unity Connection
Cisco Unity Connection version: 1.2(1)
Cico IP Phones model 7961
---------------------------------------------
I've been given the task of making a change to our Cisco phone system here. It's normally something that I am responsible for, but at this time it's been decided that it's something that I should be tasked with.
I'm not familiar with the CCM software. This is my first time working on anything "behind the scenes" related to it.
I'm hoping my questions isn't too far out or beyond the realm of a simple step-by-step guide/explanation here. It sounds like a fairly common request and I'm sure the software is capable of doing it. I just haven't found the administrative interface to be intuitive enough to figure it out on my own, yet.
Here's what I need to do:
I need to set up the system to that calls to one user extentsion (already exsisting, w/voicemail) are handled thusly:
Internet or external caller dials direct number:
1) User extension rings.
2) if no answer after (x) amount of rings, caller is presented with 3 options:
-a- Caller may choose to leave voicemail for that extension
-b- Caller may opt to have call transfered to different extension (our secretary - exsisting extenion w/voicemail)
-c- caller may end call.
That is all.
Looking around the UI, I see hints of features that point to doing what I am looking for, but I'm not finding a place that ties it all together.
I welcome any help.
Thank you.
Highlighted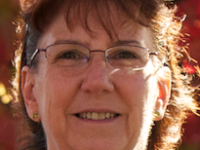 Collaborator
Mark as New

Bookmark

Subscribe

Mute

Email to a Friend
Hi Justin -
I have not worked with that specific version of Unity Connection, but have worked with many versions of Unity and Unity Connection since version 7.X. Please look at the subscriber for that extension and look for something called Caller Input. If enabled, you can work with the subscriber to record a greeting that prompts callers for each specific action, for example:
- You have reached Ginger Dillon's voicemail.
- To be transferred to our secretary, press 1. On the Caller Input key, select the Secretary's userid or find it by extension. Select "attempt transfer for" so that the caller will ring the secretary's phone first, not get her voicemail greeting.
- Otherwise remain on the line to leave me a voice message.
The default after message action for a subscriber is to leave a voice message. Or the caller can hang up.
I think this will work for you :-)
Sincerely,
Ginger