Highlighted
Beginner
Mark as New

Bookmark

Subscribe

Mute

Email to a Friend
Hello,
I currently running Callmanager version 8.6 Attendant console server 8.6, and the Attendant console client version is 8.6.
Having some issues with Qos. I have a remote site that runs a multilink connection. I have a policy-map in place that works fine with SCCP phone to SCCP phone. My issues is when the link gets congested I have issues with the Attendant console client. After reading some documentation. It appears to me that the Attendant console client packets are getting marked as best effort instead of AF. I have heard two different things so far. The UDP ports are random coming from the client to the AC server. I have also seen some documentation saying just to configure the qos for port UDP 4321 for call control. Has any one ever configured a policy-map for this? Not sure what the ports are. I have a TAC case open for this information but them seem to not know at this point. So when the link get congested I have no issue with voice SCCP to SCCP. Just using the AC client. What happens is when the call comes in they can't transfer the call. I believe that is because the call control from the client to the AC server is being marked as best effort, instead of AF.
Highlighted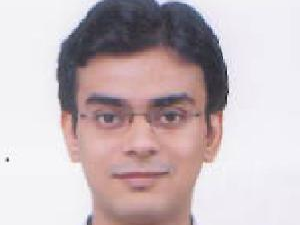 Beginner
Mark as New

Bookmark

Subscribe

Mute

Email to a Friend
Hi Stewart,
Regarding the Attendant Console - QoS marking issue, Cisco doesn't recommend any QOS configuration on Windows clients with respect to Attendant Console application.
However, a possible way is by prioritizing certain ports is on the Switch for QoS.
Please check the below link for these ports (Cisco Unified Attendant Console Ports ):
http://www.cisco.com/c/dam/en/us/td/docs/voice_ip_comm/cucmac/arc/CUAC_V9_Design_G.pdf (Page 2-13)
Check Table 8 in the below link:
http://www.cisco.com/c/en/us/td/docs/voice_ip_comm/cucm/port/8_6_1/portlist861.html
Also, on researching about the QoS concept with Attendant Console, I cam across an old defect which is postponed as of now, and does not have any document updated for the same. You can refer to the below defect:
CSCdz76356 Attendant Console client not marking QOS on Call Control packets
https://tools.cisco.com/bugsearch/bug/CSCdz76356/?reffering_site=dumpcr
Keeping the above in mind, I would recommend that, if this is really a problem with QoS over WAN, get in touch with the network team, or otherwise open a case with TAC to ensure the call transfer failure is actually happening because of network congestion or if there are some other AC related issues.
Hope this helps.
Thanks
Highlighted
Beginner
Mark as New

Bookmark

Subscribe

Mute

Email to a Friend
Thanks Hitesh,
I had read most of the doc's already. Since I could not find a for sure answer on the ports. I just created an ACL and matched all traffic going to the AC server. Seemed to have fixed my issue.