Beginner
Mark as New

Bookmark

Subscribe

Email to a Friend
Cisco Unified Communications Manager 6.0.1
Hi every one,
Actually i have a problem concerning with a callmager 6.0.1 implemented in a customer (like the following image). That customer ask us to add a new feature to the callmanager, that consist in playing a welcome message with a option menu (exº: Press 1 to sales, press 2 to support...).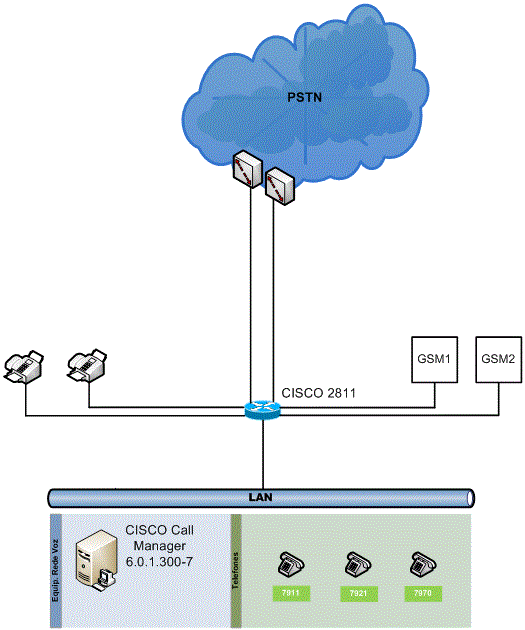 These feature is called IVR, right?! So, in your opinion, what is the best approach to enable this feature?
Adding a NME-CUE in the router (gateway);
Implementing a CRS Server;
Configuring scripts TCL in the gateway;
...
The auto-attendant system is suposed to support this feature? If so, what is needed to enable auto-attendant in callmager 6.0.1?
Any sugestions?!
I hope hearing from you because at the moment i am completely lost in cisco documentation
Thanks.
José Luís Neves.
2 REPLIES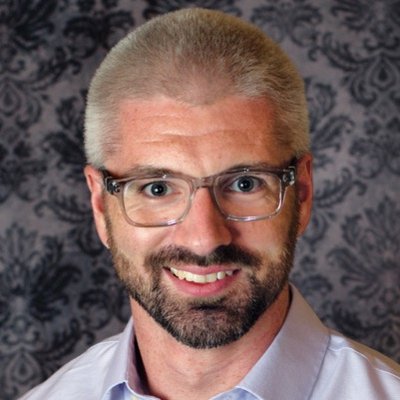 VIP Mentor
Mark as New

Bookmark

Subscribe

Email to a Friend
Re: Cisco Unified Communications Manager 6.0.1
Yes this concept is called IVR. There are several Cisco products that provide this:
Cisco Unity or Unity Connections. This product refers to this as a Call Handler
Cisco IP IVR or Contact Center Express

The Basic ACD TCL script for Cisco IOS (not available on an MGCP-controlled gateway)
Cisco Unity Express
The Unified Communications Manager documentation that refers to an auto attendant is actually referring to the Contact Center Express or IP IVR product. It is somewhat misleading if you do not read it carefully.
As for preference or suggestions: Use what you are most familiar with or the customer already has. If they have UCM, they likely have Unity or Unity Connections. Assuming that the Call Handler functionality is sufficient and you have sufficient ports licensed on your Unity server to handle the call volume, use that. The most capable product is IP IVR/CCX by far; however, this represents additional cost and training for yourself if you are not already familiar with it. The B-ACD TCL script is useful with Communications Manager Express or to provide a basic IVR during SRST. Cisco Unity Express would typically be used in conjunction with Communications Manager Express.
Advisor
Mark as New

Bookmark

Subscribe

Email to a Friend
Re: Cisco Unified Communications Manager 6.0.1
Jose,
Yes, what you are describing is called Interactive Voice Response (IVR).
If you have CUCM 6.0.1 you do not have the auto-attendant feature built-in. If, on the other hand, you have CUCM-Business Edition then you have the Unity Connection software built-in and you can use the auto-attendant feature Unity Connection provides. There is nothing native in the CUCM software itself that will do what you need.
It sounds to me like you are aware of your options:
1. UCCX (Contact Center Express). This application provides an IVR capability and also provides a robust Automatic Call Distribution (ACD). This basically means that if a user presses 1 for sales and all sales agent are busy, it will hold the caller in queue (play music, marketing prompts, etc.) and then send the call to a sales agent when one becomes available. UCCX can do a ton more but my guess is that the question you need to answer to determine whether UCCX is right for you is simple: Do you want to queue callers when agents are busy? If yes, then UCCX is for you. If no, then look at the following options.
2. Unity Connection or Unity Express (CUE). CUE is a network module or AIM module that is installed in an ISR. Unity Connection is it's larger cousin which is installed on a server. There are feature differences between the two options. But for the IVR function, what you would use is called a "Call Handler". You can cascade call handlers to create a multi-tiered IVR tree. This is basically the same on both.
3. Using tcl-ivr scripts on IOS. Yes, this may be a viable option for you. I haven't messed with this myself in quite some time. So, I am not going to pretend to be an expert here. As I recall, you can achieve basic IVR functionality using the tcl option. I also recall that it was an annoying process. But, it is one of those things that if you get comfortable with it, then it isn't annoying. There are a few guys on this forum that are really strong with TCL.
Here are some links:
1. Comparison of CUE vs. Unity Connection vs. Unity (we didn't discuss Unity above, you only really need Unity if you want Unified Messaging, otherwise don't worry about it):
http://www.cisco.com/en/US/prod/collateral/voicesw/ps6789/ps5745/ps2237/product_data_sheet0900aecd806bfc37_ps6509_Products_Data_Sheet.html
(NOTE: the above is 8.0, but you'll still get the idea of differences between CUE and Unity Connection)
2. A sample IVR application/config note:
http://www.cisco.com/en/US/products/sw/voicesw/ps2192/products_configuration_example09186a0080094ce7.shtml
3. API for IVR (version 2, not sure if there is a 3?):
http://www.cisco.com/en/US/docs/ios/voice/tcl/developer/guide/tclivrv2.html
HTH.
Regards,
Bill
If this was helpful, please remember to rate.