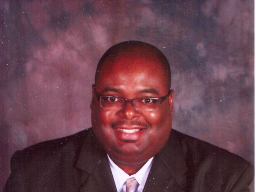 Contributor
Mark as New

Bookmark

Subscribe

Mute

Email to a Friend
Cisco viewmail 8.5.4 - deployment....
All,
Has anyone deployed the Cisco viewmail 8.5.4 client silently to include the required DirectX application? We are attempting to deploy this application via SCCM and are unable to find a command line switch to deploy the DirectX portion without user interaction. Any suggests are appreciated. Thanks Phillip
Beginner
Mark as New

Bookmark

Subscribe

Mute

Email to a Friend
Did you get any resolution with this? We are hoping to deploy silently with no user interaction as well.
Beginner
Mark as New

Bookmark

Subscribe

Mute

Email to a Friend
You need to create 2 programs. First, for DirectX "DXwebSetup.exe /c:"DXwSetup.exe /windowsupdate" /q /r:n" will do the trick. For ViewMail, "ViewMail.msi /q". Run Minimized, After Running:No Action Required, and Suppress Program notifications. On the ViewMail program, select Run Another Program First, point it to the Direct X program, and check Always run this program first. You would of course then Distribute the ViewMail program. It is important to note that this will not work if a User is logged in and has Outlook running, so either set it to run only when they are logged off, or kill Outlook in a script ie taskkill /IM Outlook.exe.
This will push out the View Mail silently. However, the user will still be presented with the inital Cisco ViewMail Configuration on the next boot of Outlook. It's this aspect that I'm not sure can be automated, and even if it could, you will still have to deal with user logins/passwords.
Right now what we've decided on is to roll this out in small groups, and assist the users with the initial configuration, but I would love to hear other ideas.