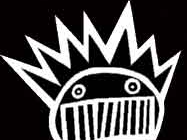 Beginner
Mark as New

Bookmark

Subscribe

Mute

Email to a Friend
CUBAC -- Caller ID on External Call Transfer
I am receiving complaints that external, transferred calls from the Operator using CUBAC are not showing the original Caller ID/Number on the users' phones. After testing, I see that the Console Service Port directory number is what is displayed, e.g. an internal extension as designated in the CUBAC server, (I did label these service lines as 'Operator Transfer.') However, the desired behavior would be for the person receiving the call to see the original, external number of the call on their phones, even if after a brief display of the 'Operator Transfer' number.
I have already changed the Call Manager service's clusterwide paramteter, 'Always Display Original Calling Number on Transfer from Cisco Unity.' This works for transfers out of VM, but what about Operator transfer using CUBAC? We want the users to see the Caller ID of who originally called into the queue. Is there another parameter here that I need to change? I've scanned them all, but nothing jumped out. There are a lot though, so I may have missed something. Thanks in advance.
CMBE 5000 v8.5.1
CUBAC 8.6.1.9
7940/7960 IP Phones
C3825 IOS (12.4) Gateway
1 ACCEPTED SOLUTION
Enthusiast
Mark as New

Bookmark

Subscribe

Mute

Email to a Friend
This is from the Arc Forums. We implemented this here and it works fine. Just need to adjust after upgrades as well.
This is how the system works – you essentially see the caller ID of the CTI Port ("Service Device") until the transfer is complete. This is because Arc puts the call through this CTI Port, to allow the system to perform the advanced call control features such as recall, camp-on, etc etc
There is a way to disable this process, and therefore the call bypasses these CTI Ports. Try the following:
1) Close down the CUEAC Console
2) Open regedit
3) Browse to HKLM>Software>Arc Solutions>Call Connect>Operator>Defaults>Direct transfers
4) Set this to ALL
5) Close the registry editor and try again
Doing this means that you may lose the transfer recall functionality, however we find that a lot of users do not necessarily need transfer recall nowadays, as the phone users have Forward_No_Answers to Voicemail anyway