Mark as New

Bookmark

Subscribe

Mute

Email to a Friend
CUC 8.5.1 access denied to BPOS
Cisco Employee
Mark as New

Bookmark

Subscribe

Mute

Email to a Friend
You mention a "connector" so I am assuming this isn't Single Inbox/UM for CUC and Exchange or maybe just a mis-use of the term "connector." If you are using some odd connector solution with proxy smtp to make this work, I would imagine this isn't in our range of supported solutions. If you are using SIB, then we need to know additional information.
What version of exchange?
Are you using HTTP or HTTPS on the UM account?
Are you using Basic, forms based, or NTLM on the UM account?
From what I see on the error you posted here, it seems to be an issue with access just with that one account...
ResponseClass="Error">Access is denied. Check credentials and try again.ErrorAccessDenied0]
It even says to check credentials.

Also keep in mind that we only support hosted Exchnage of Office365 or on site Exchange with SIB CUC solutions. If it is true MS BPOS, then it would have to be approved by bu before being implimented. Please provide the additional info as to what solution this is (ms connector of some kind or SIB) and answers to the other questions posed and we might be able to help you further.
Tray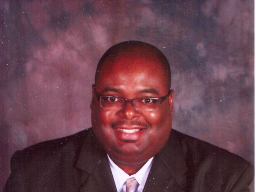 Contributor
Mark as New

Bookmark

Subscribe

Mute

Email to a Friend
Was there any resolution to this issue? I have this same with (UCON 8.6.2 - single inbox using BPOS, NTLM, HTTPS, Exchange 2007 (latest SP) with only a few users everyone else is working without issues. I have re-applied all of the exchange impersonation permissions as outlined in the Cisco guide for the service account being used. I have applied these permissions at the organizational level to no avail. I'm about to call Microsoft on this issue. How were you able to resolve this if you did? Thanks Phillip
Mark as New

Bookmark

Subscribe

Mute

Email to a Friend
I believe we had to contact Microsoft as well, and no information was shared with us as to what the issue was, but it was resolved. Good luck.