Highlighted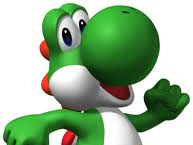 Beginner
Mark as New

Bookmark

Subscribe

Mute

Email to a Friend
CUCM and IMP configuration and validation error
Getting Configuration validation failed for first IM&P Node.
Version Info:
CUCM Version: 10.5.1.15900-18
IMP Version: I had to use bootable 11.5.1.13900-52 and install patch for 10.5.1.15900-18
The platform installation panes I am on for IM&P display 11.5.1.15900-18 across the top.
Hostname:
I have entered in CUCM System->Server
WFMDUCUCMP01.video.springswf.com (CUCM Publisher)
WFMDUCIMP01.video.springswf.com (CUCM IMP and Presence)
IP:
CUCM 10.0.210.10
IM&P: 10.0.210.20
DNS:
Server is set the same on both servers
Domain is set the same
nslookup can return A and PTR record for WFMDUCIMP01.video.springswf.com 10.0.210.20
I am scratching my head, I have been backwards and forwards over the setting multiple times and everything I can think of appears to be correct. It shouldnt be a case sensitivity issue as i use the same "format" at every step along the way. DNS is resolvable. CUCM can ping IMP. I retyped the security password atleast 10 times and validated that i have the right one.
The only possibility i can think of is that there is an issue because one version to boot then applied a patch. I have 2 call subscribers that i configured on this cluster without issue ~18 months ago and had no issue, but it had used the same bootable for the pub and 2 subs without a patch.
Highlighted
Collaborator
Mark as New

Bookmark

Subscribe

Mute

Email to a Friend
So if you want to boot the same version, just launch the bootable do the media check then after it passes just change out the image to the one you would use to patch, not really supported by cisco but works for me when I want to tshoot that kind of stuff.
When the server is saying validation failed can you ping that IMP server to ensure the vm network is correct, if correct it should respond as base networking should be up.
If that doesn't work for you I would remove the server from reference from cucm restart the cucm server and attempt the add again.