Beginner
Mark as New

Bookmark

Subscribe

Mute

Email to a Friend
My version of VMware is 6.0. Can I vMotion CUCM servers from one datastore to another without needing to shut them down?
Cisco Employee
Mark as New

Bookmark

Subscribe

Mute

Email to a Friend
Hi,
that depends on CUCM version also, see below for help.
http://www.cisco.com/c/dam/en/us/td/docs/voice_ip_comm/uc_system/virtualization/virtualization-software-requirements.html#vmotion
VMware vMotion
NOTE: support varies by app and version. Before reading the best practices below, verify support at Supported Editions and Features of VMware vSphere ESXi, VMware vCenter and VMware vSphere Client.
This feature migrates a live, running Virtual Machine (VM) from one physical server to another.
The following applies to any use of vMotion with UC apps:
Prior to ESXi 5.1, VM must be installed on shared storage (SAN) and source and destination physical servers must be connected to same SAN. In ESXi 5.1+ vMotion allows "DAS to DAS", i.e. VM can be installed on DAS and source/destination physical servers can have different DAS yet still vMotion the VM.
Destination physical server must not end up with over-subscribed hardware after the migration. Supported capacity and co-residency rules for UC must be followed before and after the migration.
VMware "Long Distance vMotion" (site to site) is not supported.
The only supported scenario is a manual move to a different server, e.g. for planned maintenance on the server or VMware software, or during troubleshooting to move software off of a physical server having issues.
Use of vMotion for real-time load-balancing of live UC VMs is not supported, whether alone or in conjunction with VMware Dynamic Resource Scheduler (DRS) or Dynamic Power Management (DPM).
Moving a shut down VM during a maintenance window, i.e. a "cold migration" or "host to host migration", is not vMotion and is supported.
If the UC app is listed as "Supported with Caveats", then support is as described below:
Migration of UC VMs that are live and processing live traffic is supported, but note that Cisco testing cannot cover every possible operational scenario. Testing has shown there is a slight risk of calls in progress being impacted for a few seconds as the migration occurs, with worst case result of the affected calls being dropped. If vMotion is suspected as the cause of dropped calls, customers should gather appropriate application logs as well as performance data from VMware vCenter and send to Cisco TAC for analysis.
If the UC app is listed as "Partial" support, then support is "maintenance mode only" as described below:
"Maintenance mode only" - VMware vMotion by definition operates on live VMs, but the VM running the UC app must be "live but quiescent". I.e. in a maintenance window, not in production, not processing live traffic. This is because during the vMotion cutover, the system is paused, which for real-time UC apps creates service interruption which degrade voice quality after the migration for calls in progress.
Specifically for Cisco Unified Attendant Consoles, this means the CUxAC VM must not be doing any Hot Swap or taking any active calls, with no active Directory Synchronization in progress.
(Rate if it helps)
JB
Highlighted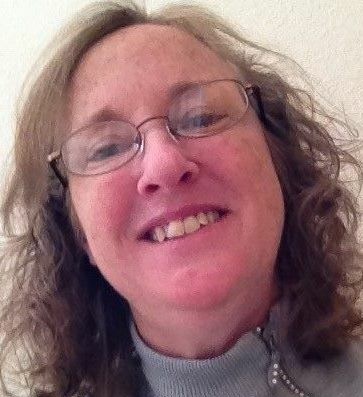 Beginner
Mark as New

Bookmark

Subscribe

Mute

Email to a Friend
I will be following these
I will be following these instructions in a few hours and will mark it answered if all goes accordingly. Thanks for making it easy to find. :) Thank you, Jackie
Not applicable
Mark as New

Bookmark

Subscribe

Mute

Email to a Friend
Hi Jackie,
Just curious, did you have any issues? I'll be doing a vmotion from one server to another within the next month (although we'll be on 5.5 for the moment because of the UCCX version we're running.)
Thanks,
-Scott