Beginner
Mark as New

Bookmark

Subscribe

Mute

Email to a Friend
CUPS 8.x \ Personal Communicator Without LDAP Integration
I have what will most likely be a bit of an issue;
This is an IBM Notes shop that uses the NOTES LDAP for everything. No AD or additional LDAP db is available.
We are installing a CUCM / Unity CXN / UCCX and CUPS system for them this week. The questions is, other than standing up a stand-alone Windows DC adding another DB they will need to manage, is there any way to use the CUCM as the directory?
If I can't stand up the Win2k8 DC as an LDAP server, what functionality will I lose?
I have a difficult time believing Cisco, in her ultimate wisdom, hasn't considered CUCM running in a closed environment. And if so, turning the CUCM Directory into an LDAP Server accessible for application use would be a great idea.
NOTE: I have read a previous thread about this, but that was from 2008 and I was hoping something new had emerged as a solution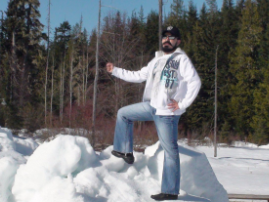 Cisco Employee
Mark as New

Bookmark

Subscribe

Mute

Email to a Friend
Hi,
LDAP has been a key part of CUPS deployment, however, now with Cisco Jabber for Windows and latest CCM Version 8.6(2) or higher, we can now employ UDS which allows the client to use Cisco Unified Communications Manager User Data Service as the directory service.
Prior to this (CUPC deployment), if you don't have any LDAP Integration, then the draw back would be:
1) Only feature that will be available from CUPC would be IM
2) No Contact Details will be saved as CUPS expects to sync all the data, such as, contact details and images from Active Directory using the LDAP Attribute Mapping under CUPS Admin -> Application -> Cisco Unified Personal Communicator -> Settings -> LDAP Attributes
3) The only way to add contacts would be either through the CUPS User Options Page, i.e. https:///ccmuser or via CUPC where you will have to manually create contact and enter the IM adress of the contact as userid@cupdomain
So as mentioned above, Cisco Jabber for Windows now allows us to use UDS from CCM as long as you are on CUCM 8.6(2).
For more info on Cisco Jabber UDS configuration, you can refer to link:Configure Cisco Jabber for Windows to use the directory service
In case, you have issues with Cisco Jabber with UDS: Cisco Jabber does not search UDS directory
Let me know if you need additional clarification on this.
Regards,
Jas