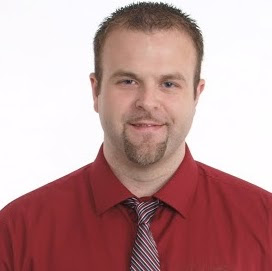 Beginner
Mark as New

Bookmark

Subscribe

Mute

Email to a Friend
Does MGCP issue commands to the router during WAN outages?
Hello experts,
I am scratching my head trying to figure out if someone has logged into one of our voice gateways and issued commands without us knowing. This is highly unlikely, but after our network guys enabled archiving on the gateway, we are seeing some strange commands. Showing up in the logs (see snippet below).
This is a Cisco 2911 running 15.7(3)M4a and is configured with an ISDN PRI (20 channels) back hauled to CUCM 12.5 using MGCP.
The question is, how does MGCP work its magic behind the scenes in a failover / WAN outage event? Does it actually try bind layer 3 and shut/no shut the serial interface? There is no evidence of anyone logging into this router during the timestamps in the logs below so we need to understand if this is merely MGCP doing its work and we are now catching it via archiving? Or is something else going on here?
002574: *Aug 27 12:26:29.086 EDT: %PARSER-5-CFGLOG_LOGGEDCMD: User:vty0 logged command:interface Serial0/0/0:15
002575: *Aug 27 12:26:29.086 EDT: %PARSER-5-CFGLOG_LOGGEDCMD: User:vty0 logged command:no isdn bind-l3 ccm-manager
002576: *Aug 27 12:26:29.086 EDT: %SYS-5-CONFIG_I: Configured from console by vty0
002578: *Aug 27 12:26:32.286 EDT: %PARSER-5-CFGLOG_LOGGEDCMD: User:vty0 logged command:interface Serial0/0/0:15
002579: *Aug 27 12:26:32.286 EDT: %PARSER-5-CFGLOG_LOGGEDCMD: User:vty0 logged command:no shutdown
002580: *Aug 27 12:26:32.286 EDT: %SYS-5-CONFIG_I: Configured from console by vty0
002582: *Aug 27 12:28:29.686 EDT: %PARSER-5-CFGLOG_LOGGEDCMD: User:vty0 logged command:interface Serial0/0/0:15
002583: *Aug 27 12:28:29.686 EDT: %PARSER-5-CFGLOG_LOGGEDCMD: User:vty0 logged command:shutdown
002584: *Aug 27 12:28:29.686 EDT: %SYS-5-CONFIG_I: Configured from console by vty0
002585: *Aug 27 12:28:30.386 EDT: %PARSER-5-CFGLOG_LOGGEDCMD: User:vty0 logged command:interface Serial0/0/0:15
002586: *Aug 27 12:28:30.386 EDT: %PARSER-5-CFGLOG_LOGGEDCMD: User:vty0 logged command:isdn bind-l3 ccm-manager
002587: *Aug 27 12:28:30.386 EDT: %SYS-5-CONFIG_I: Configured from console by vty0
002589: *Aug 27 12:28:34.086 EDT: %PARSER-5-CFGLOG_LOGGEDCMD: User:vty0 logged command:interface Serial0/0/0:15
002590: *Aug 27 12:28:34.086 EDT: %PARSER-5-CFGLOG_LOGGEDCMD: User:vty0 logged command:no shutdown
1 ACCEPTED SOLUTION

VIP Advisor
Mark as New

Bookmark

Subscribe

Mute

Email to a Friend