Beginner
Mark as New

Bookmark

Subscribe

Mute

Email to a Friend
GlobalSubscriber Table Out of Sync
I am at a customer site with Unity 4.2(1), and the GlobalSubscriber Table is out of sync and causing issues. Records that are being added today are replicating, so it is not a current replication issue, but something in the past that caused them to get out of sync.
It seems that when I hit this in the past, I had to manually remove the bad entries. Is there a tool that will do this for us now?
Also does anyone know the conditions under which these would get out of sync. They have been reporting one box that goes into failover often, and I do not know if that could be related to this issue.
Thanks,
Steve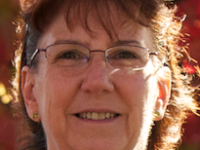 Collaborator
Mark as New

Bookmark

Subscribe

Mute

Email to a Friend
Re: GlobalSubscriber Table Out of Sync
Hi -
From my experience, this most often occurs when Unity experiences delays or cannot contact the global catalog server in the Active Directory site, which is what is uses to update its GlobalSubscriber table. Are you seeing any CiscoUnity_DSAD or more importantly CiscoUnity_DSGC errors in your application event log, such as Event 1031: "The Cisco Unity service that monitors the global catalog (AvDSGlobalCatalog) failed to complete a full directory synchronization between the SQL Server/MSDE database on the Cisco Unity server with Active Directory. Some changes in the directory since the last directory synchronization may not be present in the SQL Server/MSDE database.
There are several possible reasons for directory synchronization to fail. One of the most common is that the global catalog server is temporarily unavailable.
The error code returned from the synchronization process was: 0x8007200F ERROR_DS_UNAVAILABLE: The directory service is unavailable.
The directory monitor attempts synchronization every 15 minutes. If a subsequent directory synchronization succeeds, a message indicating success will be logged to the event log, and no action is required. If this message and the subsequent success message are logged multiple times, this may indicate an intermittent network problem.
If directory synchronization in this domain continues to fail, another error message will be logged in an hour. Verify the network connectivity between Cisco Unity and the global catalog. If the global catalog server is down and then comes back up, synchronization happens automatically and no action is required. DNS should also be verified to ensure that AvDSGlobalCatalog can resolve the global catalog server."
Also make sure the Unity server is using the same DC and GC by reviewing in Cisco Unity Tools Depot the DCGC Reconnect tool. From the tool you can force reconnect/synchronize Unity. Hope this helps!
Ginger