Beginner
Mark as New

Bookmark

Subscribe

Mute

Email to a Friend
How do i install ViewMail 7 as a batch process?
Environment:
ViewMail 7.0(2)
Microsoft Outlook 2007
MS Exchange 2007
Unity 7.0(2)
CUCM 7.1.3.30000-1
Hello,
I was just wondering if there is a way to deploy viewmail to client PCs en masse. I have about 150 users that I need to install view mail on, and I would rather find a way of doing this as a batch process, as opposed to walking to every workstation and performing the task manually.
I have created a script that will allow me to install viewmail, but I have to specify the extension for each and every person, which of course, defeats the purpose of a script in the first place.
Thanks very much.
Sincerely,
Deepak Dalal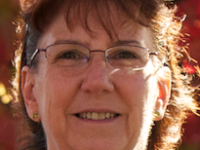 Collaborator
Mark as New

Bookmark

Subscribe

Mute

Email to a Friend
Hi -
Here's what I recommend - use your script as you indicated to populate the majority of common registry settings for ViewMail for all users - i.e. Unity server name, Record and Playback settings, etc. For the extension, include this information in a user welcome note that gets sent to the users the morning of the phone cutover. You can include a screenshot with instructions for the ViewMail General Options tab. Users have to enroll in voicemail anyway and we have found they adapt easily to entering their extension number as part of the enrollment process. From experience, we have observed that users have problems entering the Unity server name, either misspell it or enter the wrong IP address, which is why I recommend you include this information in the script. Also, scripts can be deployed to a number of workstations using Active Directory Group Policy or via software distribution application like Microsoft SMS or Altiris.
Sincerely, Ginger
Beginner
Mark as New

Bookmark

Subscribe

Mute

Email to a Friend
Thanks gkavan,
This, more or less, is currently the plan. However the users are not what you would call technically savvy in the least. Think, handholding to open the email level. Thus I am looking for something that automates the process.
Thanks very much.
Beginner
Mark as New

Bookmark

Subscribe

Mute

Email to a Friend
Above all, the initial problem is how to install Viewmail on users remotely in the first place?
Thanks,
Deepak