Highlighted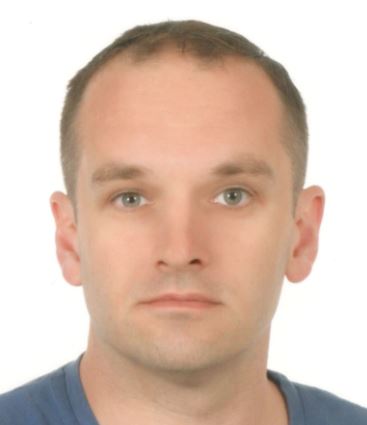 Beginner
Mark as New

Bookmark

Subscribe

Mute

Email to a Friend
ISR4331 CUBE HA out of box transcoding
Hi,
I have a problem with transcoding calls on CUBE HA box (ISR4331) without DSPs. I'm trying to use dedicated hardware (2911) with DSPs for transcoding calls from SIP provider (g711alaw) to internal CUCM/UCCE solution where we need g711ulaw or g729.
But this is not working as I expected. Dedicated transcoder is never invoked and I don't know why and how to troubleshoot.
Negotiating codec on both sides is allways same. If I allow only g711alaw on incoming and g729 or g711u on outgoing peer, call is not established.
Can someone help me with this?
Here is my setup (HS and CUBE related only):
CUBE box (ISR4331/K9):
voice service voip
ip address trusted list
ipv4 10.10.10.0 255.255.255.0

address-hiding
mode border-element license capacity 120
allow-connections sip to sip
redundancy-group 1
no supplementary-service sip handle-replaces
supplementary-service media-renegotiate
fax protocol t38 version 0 ls-redundancy 1 hs-redundancy 1 fallback pass-through g711alaw
sip
midcall-signaling passthru
!
voice class codec 10 (from/to CUCM/IVR/IPphones)
codec preference 1 g729r8
!
voice class codec 80 (from/to SIP provider)
codec preference 1 g711alaw
!
redundancy
mode none
application redundancy
group 1
name RedundancyGroup1
priority 100 failover threshold 75
timers delay 30 reload 60
control GigabitEthernet0/0/2 protocol 1
data GigabitEthernet0/0/2
track 1 shutdown
track 2 shutdown
!
!
!
track 1 interface GigabitEthernet0/0/0 line-protocol
!
track 2 interface GigabitEthernet0/0/1 line-protocol
interface GigabitEthernet0/0/0 (internal)
ip address 10.10.10.11 255.255.255.240
negotiation auto
redundancy rii 1
redundancy group 1 ip 10.10.10.10 exclusive
!
interface GigabitEthernet0/0/1 (to SIP provider)
ip address 192.168.1.3 255.255.255.248
negotiation auto
redundancy rii 2
redundancy group 1 ip 192.168.1.2 exclusive
!
interface GigabitEthernet0/0/2 (connection to 2nd CUBE box)
ip address 172.16.1.1 255.255.255.252
negotiation auto
telephony-service
sdspfarm units 2
sdspfarm transcode sessions 120
sdspfarm tag 1 XCODE
max-ephones 10
max-dn 10
ip source-address 10.10.10.11 port 2000 secondary 10.10.10.10
max-conferences 8 gain -6
transfer-system full-consult
Transcoder box (CISCO2911/K9):
voice-card 0
dsp services dspfarm
sccp local BVI1
sccp ccm 10.10.10.12 identifier 22 version 7.0 - CUBE#2
sccp ccm 10.10.10.11 identifier 21 version 7.0 - CUBE#1
sccp ccm 10.10.10.10 identifier 20 version 7.0 - CUBE virtual IP
sccp
sccp ccm group 20
bind interface BVI1
associate ccm 20 priority 1
associate ccm 21 priority 2
associate profile 20 register XCODE
keepalive retries 1
keepalive timeout 10
switchover method immediate
switchback method immediate
dspfarm profile 20 transcode
codec g729r8
codec g729br8
codec g711ulaw
codec g711alaw
codec g729ar8
codec g729abr8
maximum sessions 20
associate application SCCP
On CUBE with debug sccp I can see this:
need audio xcoding, but no resource, astr1=0, astr2=0, vstr1=0, vstr2=0
What I'm missing?
Thanks!