Beginner
Mark as New

Bookmark

Subscribe

Mute

Email to a Friend
Hello,
We have a large customer who would like to upgrade CUCM to 8.6(x)
They have a mixture of MCS servers currently in thier cluster. The subscriber MCS model types are all:
MCS7845H2-K9-CMC2
MCS7845H2-K9-CMA2
MCS7845-H2-IPC1
According to the Compatibility matrix at http://www.cisco.com/en/US/prod/collateral/voicesw/ps6790/ps5748/ps378/prod_brochure0900aecd8062a4f9.html
The MCS server ending in CMC2 is supported with a memory upgrade, to go to CUCM 8.6
And the servers ending in CMA2 and IPC1 are not, and can only be used as bridge servers.
The customer has previously upgraded all the models to 4 Gig RAM and 146 GB disk drives.
Based on the data sheets, these servers are all identical now.
But the compatibility matrix does not have the CMA2 and IPC1 as a supported server with a memory upgrade. It lists it as "bridge" only
Need help as the customer would like to use all his current servers and is asking why?
Thanks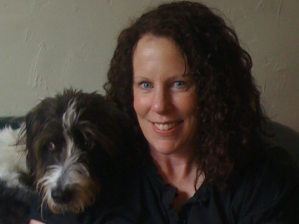 Rising star
Mark as New

Bookmark

Subscribe

Mute

Email to a Friend
Re: MCS - CUCM compatibility
Hi, David,
I recommend you post this question to the Cisco Support Community (https://supportforums.cisco.com/index.jspa ) where our Cisco technical support experts provide assistance. You will find a number of similar posts there, and the Cisco experts should be able to help resolve your issue.
We do encourage you to participate in the Cisco Collaboration Community and to also join our Cisco Collaboration User Group program! In the community, we encourage your discussion/sharing around collaboration topics and Cisco Collaboration Solutions, including business and IT requirements, industry trends, process, culture/organization issues, how collaboration can be used to transform businesses, vendor selection, adoption, training, architecture, licensing, and product features/functionality. If you are a customer or partner, you can also join the user group program to be eligible for member-only events and influence product direction.
We hope to hear from you again.
Kelli Glass, Moderator for the Cisco Collaboration Community