Highlighted
Beginner
Mark as New

Bookmark

Subscribe

Mute

Email to a Friend
Moved Gateways to new core switches and voice network cannot ping default gateway
So we are having some network issues between our old and new datacenter being saturated. So I moved the layer 3 hsrp priority of my servers and management vlan over to the new datacenter. My servers and management network seem to work just fine.
However my CUC, CUPS and CUCM servers can only ping 1 domain controller in my server network now. For example CUCM-PUB can ping DC1 but not DC2 but CUCM-SUB can ping DC2 not DC1. (I think you get the picture) if I connect to my core switches. The new cores that contain the .1 default gateway have the same issue. However my old cores which contain the lower priority HSRP of 100 can ping the voice network just fine.
I think the network side is fine but the voice network host are hanging on to the old gateways is my assumption. Is there a way for me to clear all that out so they can reach the new server gateway on the new cores? rebooting the server did not seem to do it.
Our voice system is 9.1
Highlighted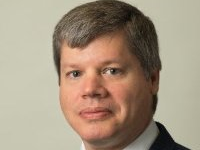 Enthusiast
Mark as New

Bookmark

Subscribe

Mute

Email to a Friend
Do you have 'no ip redirects' on all of the devices participating in HSRP? If you don't your hosts may have cached the ICMP redirects sent to it by a router, and I don't think you can clear that without a reboot. I always disable ICMP redirects when I configure HSRP for that reason.