Beginner
Mark as New

Bookmark

Subscribe

Mute

Email to a Friend
MTP Required on G.729 for RFC 2833?
I have a call that passes through the following devices:
 
Cisco 7942 --(SCCP)--> Cisco CME (28xx ISR) --(SIP Trunk)--> UCM 7.0 --(MGCP)--> Cisco 28xx ISR --> PRI

I'm not able to get DTMF to relay reliably when using G.729 (Annex A or B). In the Cisco UCM trace, I see "No more MTP resources available." I'm not sure why an MTP resource would be required for DTMF since it should be using RFC 2833 throughout.
The dial-peer on CME is:
dial-peer voice 2 voip
 destination-pattern ....T
 session protocol sipv2
 session target ipv4:10.0.20.60
 dtmf-relay rtp-nte

The MGCP configuration on the PRI gateway is:
mgcp
mgcp call-agent 10.0.20.60 2427 service-type mgcp version 0.1
mgcp dtmf-relay voip codec all mode nte-ca
mgcp rtp unreachable timeout 1000 action notify
mgcp modem passthrough voip mode nse
mgcp package-capability rtp-package
no mgcp package-capability res-package
mgcp package-capability sst-package
no mgcp package-capability fxr-package
mgcp package-capability pre-package
no mgcp timer receive-rtcp
mgcp sdp simple
mgcp rtp payload-type g726r16 static


I've tried both NTE modes on the gateway, neither seem to work. Any assistance would be greatly appreciated.
1 ACCEPTED SOLUTION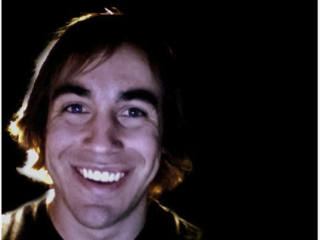 Cisco Employee
Mark as New

Bookmark

Subscribe

Mute

Email to a Friend
CM will need to invoke an MTP, unless you configure the MGCP gateway for RTP-NTE with:
mgcp dtmf-relay voip codec all mode nte-gw
If you configure that and flap the MGCP process and click 'reset gateway' from CM, CM will have that endpoint registered with an RTP-NTE cap, so since it is RTP-NTE on both sides, RTP-NTE will flow from CME directly to the MGCP gateway. If this still doesn't work, collect CM traces and these debugs for a failure, maybe there's a payload type issue.
MGCP gateway:
debug mgcp pack
debug voip rtp sess name
SIP gateway:
debug ccsip all
debug voip rtp sess name
The other option is to configure MGCP NTFY:
mgcp dtmf-relay voip codec all mode out-of-band
With this configuration, you need to have the MRG on the SIP trunk containing an IOS SW MTP for g.729 so that it can get invoked and terminate RTP-NTE and notify CM via SCCP that it needs to send an MGCP NTFY to the MGCP gateway.
For both configurations, make sure you configure 'rtp-nte' on the SIP trunk configuration in CM.