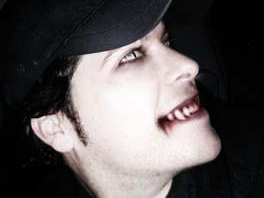 Beginner
Mark as New

Bookmark

Subscribe

Mute

Email to a Friend
Redirect CUC Live Record recordings to network file share?
Hi,
I've had a bit of a search and not found even a mention of this anywhere - nevermind even someone else wanting to do this (unless I've just completely been searching for the wrong terms).
Anyway - we use Live Record with CUC 8.0(2) integrated to CUCM 8.0(2).
When our HR folks carry out interviews, they like to record them.
As such, we've setup a COS for specific people to allow recording up to 1 hour messages - suitable for recording most interviews they have.
They like to have the .wav file emailed to them rather than simply sitting in their voicemail box - easy enough to setup.
Problem is that the email sizes can be huge for email (~24MB for 1 hour - guessing due to a 5 minute file being ~2MB) and Exchange probably won't like it - nevermind how quickly they could reach their mailbox quotas on a busy interviewing day.
Is there some way of redirecting their recordings to a network file share instead of email?
This would help with email restrictions and quotas and also make it easier for them to manage.
Any help or alternative suggestions would be appreciated.
Additionally - I've noted that the message limitation is 1200 seconds (20 minutes) due to recording length for the individual users. Is there a way to overcome the limitation.
Cheers,
Brett
1 ACCEPTED SOLUTION
Mark as New

Bookmark

Subscribe

Mute

Email to a Friend

Advocate
Mark as New

Bookmark

Subscribe

Mute

Email to a Friend
Mark as New

Bookmark

Subscribe

Mute

Email to a Friend