Highlighted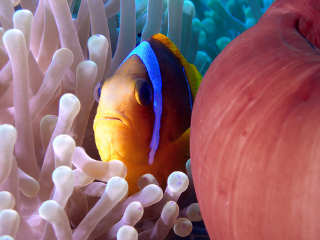 Beginner
Mark as New

Bookmark

Subscribe

Mute

Email to a Friend
Unity Connection HA MWI Replication
Hi All,
Has anyone had any problems with Unity Connection 8.5 HA MWI replication………..
MWI works fine if a message is received and listened on the same server be it the primary or failed over server, however if a message is received on a server and the system fails over before the message is dealt with, the MWI status isn't carried across when the server fails back or over ……………
Everything else works including single inbox so I don't suspect DB problems, anyone else had this problem?
Hope that makes sense
1 ACCEPTED SOLUTION
Highlighted
Hall of Fame Community Legend
Mark as New

Bookmark

Subscribe

Mute

Email to a Friend
Hi there,
It sounds like it could be this bug;
CSCtn05523 - MWI/Notifications processing may stop after SBR
Description
Symptom:
No MWI or Notifications.Conditions:In a Cisco Unity Connection cluster where a node was unavailable for some amount of time while significant load was still on the system. After the network has recovered and Connection's Split-Brain Recovery (SBR) process has completed, at some point notifications fail.Workaround:Stop/start the Connection Notifier service in Cisco Unity Connection Serviceability.
Details
Last Modified:
Oct 12,2011
Fixed-in: (22)
9.0(0.96000.1), 9.0(0.95070.39), 9.0(0.95070.38)
9.0(0.95010.1), 8.6(1.98000.43), 8.6(1.96000.16)
8.6(1.95050.1), 8.6(1.95020.80), 8.6(1.95020.1)
8.6(1.10001.1), 8.6(1.10000.43), 8.6(1.10000.1)
8.6(0.99981.2), 8.6(0.98000.9), 8.6(0.98000.29)
8.6(0.95180.9), 8.6(0.43), 8.5(1.12008.2), 8.5(1)ES20
8.0(3.22900.3), 8.0(3.22026.1), 8.0(3)ES21
Product:
Cisco Unity Connection
Customer Reported: (36)
Cheers!
Rob