Highlighted
Beginner
Mark as New

Bookmark

Subscribe

Mute

Email to a Friend
Unity GSM (Global Subscriber Manager) tool broken
Hi I am attempting to move subscribers within the same AD domain. The stream files directory is shared on source and target and the account is configured with the correct permissions. When I select move, the wizard appears and displays the following.
Unexpected error in:frmMain | addUnityServers
Change Extention Range
Remove Agency
Display Name:Bane, Tom @ London SMC...
Required Minimum VersionGBLDCCUM01
Unexpected error in: frmMain | setNodesSQLStringGBLDCCUM01
OKBane, Tom @ London SMC Search ResultsGBLDCCUM01...
Bane, Tom @ London SMC Servers Found.
The text on the buttons appears to be corrupted. I checked a similar problem on this forum but this was from 2007 and I thought this would have been fixed in the latest release.
Unity is 4.2(1) on one server and 5.0(1) on the other
GSM is the latest version off Unity tools.
Logged in as unityadmin via terminal services.
Any ideas?
Highlighted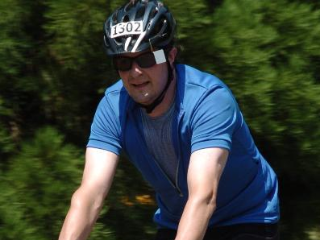 Cisco Employee
Mark as New

Bookmark

Subscribe

Mute

Email to a Friend
I don't have GSM code to look at (not one of my tools) but I can make a couple observations.
1. Corrupted text is most often a localization issue - not sure if you're using a region setting other than US English - at the risk of sounding like an ugly American, this is always a good thing to try when you see odd text. Most of the tool string fetching routines get them from the resource DLLs based on the currently active language code - it could be stumbling there.
2. seeing a mention of "agency" is very odd - an Agceny is specific to a vertical market install for Community Voice Mail (a non profit agencey Cisco supports) - this should never come up in any field installs outside of their setup (you have to use GSM to configure this) - any chance anyone was monkeying around with GSM and exploring CVM type functionality? I believe that error means an extension is being moved to an agency that is not assigned that range (long story) - not sure how to run that one down - I don't know much about the under pinnings of CVM and GSM but I do know the term "agency" is specific to that.
Highlighted
Beginner
Mark as New

Bookmark

Subscribe

Mute

Email to a Friend
I checked the Regional/Language settings and these were set to UK but I changed them back to US. This has made no difference. I have the same tool on a Unity 4.2 and Unity 5.0 system and they both exhibit the same problem.
I really looks like something is corrupted. When I launch the Move Subscriber wizzard the buttons at the bottom of the screen are nothing like what they should be. When I press what should be the Next key i get a screen that mentions Domino users.
I have attached a screen shot of the screen you get when you launch the Move Subscriber wizard.