Beginner
Mark as New

Bookmark

Subscribe

Mute

Email to a Friend
BM installs Win2k8, Citrix PVS and SAN storage
heres my scenario, we are running BM installs of Windows 2008 R2 x64 SP1 on B200 M2 blades (with M71KR-E CNAs). Now, the installs are streamed PVS images and are run exclusively in RAM. We ran into some difficulties with event logs, crash dumps etc so the server team decided they wanted to attach a small (15Gb) hard disk to the server to record various logging/diagnostics/pagefile etc etc information. Now, we already had the various CNA/HBA/NIC drivers loaded so, we added a disk via the SAN, did the relevant storage parameters and SAN zoning so that the LUN was presented to the releavnt WWPN. Reboot the server, the server sees the new disk, installs the drivers and then asks for a reboot. Once rebooted everything loks fine and the server operates normally.
The server/Citrix guys then shut down the server and snapshot that server via PVS and then the new image is applied to a new blade and now our troubles start. The new server says it has a new disk, goes through the driver install process again and needs a reboot. Not a huge issue but we have 32 servers that need this doing and that can take hours everytime.
Has anybody else used Citrix PVS to stream an image to run exclusively in RAM and then added HDD space via a SAN in this way and if so, did you run into any issues?
Thanks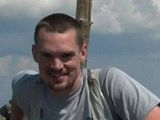 Enthusiast
Mark as New

Bookmark

Subscribe

Mute

Email to a Friend
I ran into the same issue at one of our customers. They were getting the the anoying Windows has detected a hardware change pop up on every reboot. PVS and XenApp worked fine it was just annoying.
In the end they ended up using RAM caching and the pop up went away. I think it was something to do with Windows seeing the SAN vDisk cache disk as a different disk and thinking there was new hardware. We even tried cloning the disk on the SAN so that the disk signature was the same.
I also ran across this issue on some HP DL360s with the local RAID 1 disk set as the vDisk write cache.
Beginner
Mark as New

Bookmark

Subscribe

Mute

Email to a Friend
Thanks Jeremy,
The OS runs streamed from the PVS in RAM Cache, its just the users want some data recorded onto a SAN disk so that once the server is rebooted the records are retained, such things like the crash dump file, windows event logs etc. It looks like this cant be done. I'll raise this as a TAC case to see if there is anything Cisco can do but it looks like a Citrix/Microsoft issue.
Thanks again,