Frequent Contributor
Mark as New

Bookmark

Subscribe

Mute

Email to a Friend
C210M2 Drive failed and RMA replacement is not identical? Anyone seen this?
We have a C210M1 with a 9261-8i raid5 array with 8 FujitsuInc drives.
1 Fujitsu MBE2147RC 147GB drive failed. My colleague believes the RMA drive sent from Cisco being a ToshibaInc is slightly smaller than the other FujitsuInc's and won't regenerate in the existing raid5 array on c210m1 or that they array would need to be reformatted if we put this ToshibaInc drive in. Said he saw this in another C210M1 last year.
Anyone else experience this? Technote or bugid or documented by UCS team?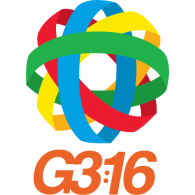 Collaborator
Mark as New

Bookmark

Subscribe

Mute

Email to a Friend
Hello Jason,
I have seen this... Sometimes vendors have a slight difference in a few MBs and that can halt the rebuild process. If possible, reboot the server, press Ctrl+H once POST shows the disks, VD and RAID controller (it will prompt you with the message on how to enter WebBIOS)
Once there, go to Physical Drives and compare capacities... that will tell you.
Rate ALL helpful answers
-Kenny
Frequent Contributor
Mark as New

Bookmark

Subscribe

Mute

Email to a Friend
Followup…the RMA drive was identical. No issues. From the customer;
Here is what was completed yesterday and our current state:
Toshiba drive was inserted into a spare bay, size was checked and confirmed to be the same as the Fujitsu drives.
Confirmed all drives were online and Raid was healthy
Drive 6 was removed and Toshiba drive installed
Confirmed Raid was rebuilding, followed up and confirmed the rebuild was complete
Checked this morning and all are still online and healthy
We will continue to monitor and confirm everything remains online and healthy.