Highlighted
Beginner
Mark as New

Bookmark

Subscribe

Mute

Email to a Friend
Aloha,
I'm trying to monitor UCS hardware (mainly power usage and temperature) using the SNMP agent running on the CIMC board.
I can *sometimes* read the MIB values (.iso.3.6.1.4.1.9.9.719.1.9.14.1.2.1 for example) but then the SNMP agent hangs and cannot return any values under the private branch. (top of the three still working eg: .iso.3.6.1.2.1.1.4.0)
Looking at the CIMC log, I see that the SNMP daemon is crashing and restarting :
BMC:snmp-subagentd:7347 NET-SNMP version 5.5 AgentX subagent connected
Basically I can do one walk or one get, retrieve the value(s) and wait for the agent to restart....
I've tried to capture the packets when the agent is crashed. I see an answer generated from the CIMC IP with a "No Such Object" status. It looks like the base SNMP daemon is still running but the link to the CIMC monitored hardware broken.
I'm running firmware 1.5(1j)
Any help or feedback would be greatly appreciated.
1 ACCEPTED SOLUTION
Highlighted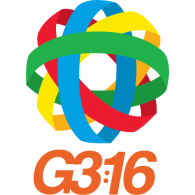 Collaborator
Mark as New

Bookmark

Subscribe

Mute

Email to a Friend
Christophe,
I have seen that before and what the developers have said is that we need to "use CIMC as the first monitoring tool", cause as yuo may see that logged the fault correctly.
Could you please open a Service Request so that TAC can see what is going on, explain and if necessary open a bug for this? Otherwise, it will be hard for us to fix it, cause if the customer that faces this does not get in touch with us, probably the problem will not be heard, so a TAC case is the best option.
-Kenny