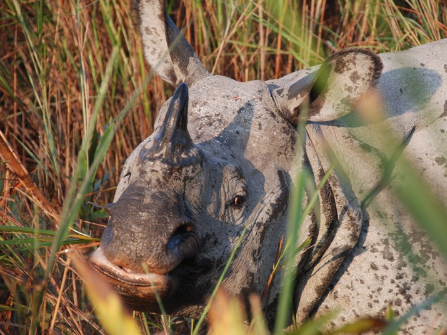 Beginner
Mark as New

Bookmark

Subscribe

Mute

Email to a Friend
Cisco UCS and Cloud Service Definitions

Hi All,
I am currently looking into options and features of Service Definitions related to Cisco's UCS and Cloud offerings. Any guideline, pointers and/or recommendation from the Gurus here will be very gratefully appreciated.
Thanks a lot!
Best Regards
santanu
1 ACCEPTED SOLUTION

Cisco Employee
Mark as New

Bookmark

Subscribe

Mute

Email to a Friend
You're right, it's a pretty wide open question. Probably best to just give some of my thoughts and let others add theirs as well.
If you're looking into building your own offering, I'd recommend looking at what others are currently offering as a starting point. As you know the definition of what you offer is completely up to you and you define it. The first big lumping bucket is physical vs virtual. Then you need to look at the physical bucket and do you want to define it by sockets, cores, processor speed, RAM, storage, IOPs, network bandwith, etc? Then do you charge for time used, or actual resource utilization? Do you want to allow them to migrate service profiles to other hardware, or lock it to specific systems?
On the virtual side, same type of questions. Charge for vRAM, vCPUs, storage allocation, resource pools, etc? Do you want to define things in the context of Small, Medium, Large, XL? And then how will you define those buckets, and what costing models?
So all I've done to this point is given things to think about in the definition, and frame your question. As far as in the context of Cisco UCS, I don't think anything has been defined. There's not much more to add except for the unique things we can do with Service Profiles and virtual interfaces we provide via the VIC. You could make that a part of the definition, or add on as an optional service to your S,M,L,XL definitions, if you put them in that bucket.
Here's some examples to examine
VMware's Public Cloud definitions - https://www.vmware.com/files/pdf/VMware-Public-Cloud-Service-Definition.pdf
Verizon/Terremark - Virtualization and Cloud Computing Pricing | vCloud™ Express
RackSpace - Cloud Servers Pricing - Rackspace Hosting
Windows Azure - Pricing Details - Cloud Services | Windows Azure
I'm sure others will have more to add to the conversation. I think anything Cisco UCS defined would focus on the "Rapid Elasticity" part of the NIST cloud definition - http://csrc.nist.gov/publications/nistpubs/800-145/SP800-145.pdf