Highlighted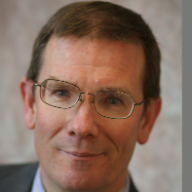 Enthusiast
Mark as New

Bookmark

Subscribe

Mute

Email to a Friend
Doing the Rolling Upgrade from 6120 to 6248 on a production environment
Is there a detailed runbook for this process? Or material that postdates the August 2015 material in the "Upgrading Cisco UCS Hardware" Chapter on moving between UCS 2.0 releases.
The project is to first upgrade the client to a stable FW across all the 6120 fabrics, IOM's, and servers (B230-M2, B420-M3, B200-M4) of FW2.2.(8f) across all elements. Then decom the support 6120 and add in the 6248 and proceed. Ultimate objective is to upgrade the fabrics to 6248's, Upgrade two Chassis IOM's from 2104 to 2204 and all the M81KR's on 16 B230-M2's to VIC-1280 - then upgrade the entire environment to FW 3.1.
We have strongly advised against performing this on a production environment without taking an outage, the client says they have no choice. Whilst indemnifying ourselves - we are performing due diligence to acquire the latest material. Concerned about details and gotchas given we are using a FW set several times removed from what was available 18 months ago when this was written, and moving to a completely new model with the 3.1.
1 ACCEPTED SOLUTION
Highlighted
Enthusiast
Mark as New

Bookmark

Subscribe

Mute

Email to a Friend
No L1/L2 ?! That means the secondary FI/IOM's are essentially offline and haven't seen config changes or software upgrades in years. If the primary failed, it'd take many hours for a UCS expert to get the system back up on the secondary. Needless to say, a fully operational cluster is a prerequisite for a non-disruptive 6248 migration...
With those physical warning signs, I'll bet you can't wait to see the logical configuration!
When I encounter a new UCS system, I first run its config through my UCS Config Parser tool (you can find it at http://beeline.org/ucs/). It's like an uglier, offline version of Cisco's UCS Health Check script. The one thing it does well is group service profiles by similarities, which makes it easy to spot inconsistencies ("why does server 7 have a different host firmware pack from the rest?"). It also sniffs up some common config problems, like missing objects.