Beginner
Mark as New

Bookmark

Subscribe

Mute

Email to a Friend
Hello,
How is east to west traffic handled? If I have Server-1 in Chassis-A, and need to communicate with Server-2 in Chassis-B, will the traffic flow through the 6120's to our Nexus, and back down to Chassis-B, or will it only flow up to the 6120's and then over to Chassis-B...?
The same question can be asked for East to West within the same chassis.
Thanks!
1 ACCEPTED SOLUTION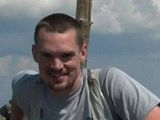 Enthusiast
Mark as New

Bookmark

Subscribe

Mute

Email to a Friend
East-West traffic between blades in the same chassis or to blades in another chassis is handled the same way. The FEX ports on the back of the chassis will never fowared traffic between them. All traffic goes up to the 6120s and then back down to the approriate blade.
If the East-West traffic is in the same VLAN it will go up to the 6120s and directly to the other blade. If the traffic is in another VLAN then it will go all the way to the layer 3 device get routed to the appropriate VLAN and back down through the 6120s.
If your 6120s are uplinked to a pair of Nexus 5ks and the traffic is in another VLAN it still must go beyond the 5ks becasue the 5ks do not do any routing.