Highlighted

Beginner
Mark as New

Bookmark

Subscribe

Mute

Email to a Friend
I have a relatively new (2 months or so) C240M3, and I happened to be going through the CIMC today and noticed the storage log has the following entry from the RAID controller every 3-10min:
"Unexpected sense: Encl PD 08 Path a80c0dc0ce0000bd, CDB: 1a 08 1c 00 ff 00, Sense: 5/00/00"
the CDB alternates between the one above and "1a 00 08 00 ff 00" every so often.
From my interpretation of the message and a little Googling, I think it's telling me there's a new drive in slot 8 (or PD08), however I have no drive in slot 8, the Physical Drive Info tab in CIMC confirms that the slot is empty, and my physical disk present count is correct. I did notice that my Enclosure Device ID is 8 under Drive info and checked all 14 drives for any other info that matches the message, my OEM SSDs have SAS paths of "a80c0dc0ce00008a" and "a80c0dc0ce00008b" which is very close to the "Path" listed, but not a match, and none of my SAS drives are even close to it.
Any ideas on what this message is?
1 ACCEPTED SOLUTION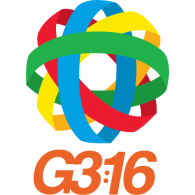 Collaborator
Mark as New

Bookmark

Subscribe

Mute

Email to a Friend
I think you might be hitting this bug (as long as you are running the recommended drivers for the controller): https://tools.cisco.com/bugsearch/bug/CSCuj10535 ; It reads "VMware seems to treat all storage devices the same way, regardless of whether they are SAS disks or just enclosures. The messages you are seeing means that the host (ESX) was sending mode sense commands to the enclosure and the enclosure does not give a valid response because mode sense commands are not a command that should be sent to an enclosure. So the unexpected sense messages from the enclosure are benign info messages."
Check the workaround:
"
There is way to "disconnect" the enclosure from the viewpoint of ESX. It should not have an adverse impact as the enclosure is not a usable storage device.
For now, you can try the following on your test system:
1. Open the ESX console
2. Run this cmd: "esxcli storage core device list" and look for the device that has "Enclosure" in its name.
3. Note down it's identifier, usually starting with naa....
4. Run this cmd: "esxcli storage core device set --state=off ?d naa.x" but replace naa.x with the your device identifier.
This should eliminate the messages from the vmkernel.log and Cisco IMC Storage log."
HTH
-Rate all helpful answers
Kenny