Highlighted
Beginner
Mark as New

Bookmark

Subscribe

Mute

Email to a Friend
Anyone have any input, experience or thoughts regarding running vCenter as a VM, on UCS/vSphere 5, where the vCenter instance is used as the integration point for UCSM, and the VM on which vCenter is running is connected to the vDistributed Switch (h/w VN-link) that UCSM and vCenter is managing??
It sounds risky, but is it plausible? Do I need to use a regular vSwitch for connectivity if I want to virtualize vCenter? We presently run vCenter as a standalone host outside of the virtual environment it is managing.
1 ACCEPTED SOLUTION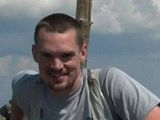 Enthusiast
Mark as New

Bookmark

Subscribe

Mute

Email to a Friend
My personal preference is to place the vCenter VM vNIC on a standard vSwitch. The reasoning behind this is so that if anything were to go side ways with the distributed switch (vmware, ucsm or N1KV). vCenter connectivity would not be affected and you would be able to troubleshoot the issue more effectively.
We usually put SQL on the vCenter VM as well.
Out standard configuration is this and it has worked very well with zero issues.
2 UCS vNICs for management and vCenter VM - these 2 are uplinked to standard vSwitch0
2 UCS vNICs for vMotion - these 2 are uplinked to standard vSwitch1 but configure the NIC teaming/failover so that vMotion traffic always stays on 1 Fabric Interconnect or the other.
2 UCS vNICs for VM traffic - these 2 are uplinked to either a VMware distributed switch or UCSM (VM-FEX) or N1KV.