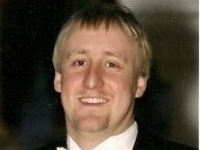 Cisco Employee
Mark as New

Bookmark

Subscribe

Mute

Email to a Friend
Training: 5 Minute PowerTool Expert
There are over 1600 commands in our UCS Powertool. It would take a long time to become an expert on a Powershell Library that vast. But our amazing development team here at Cisco has created a commandlet that will make you a UCS scripting expert in minutes.
Pre-Configuration Steps:
1) First you will need to download and install Powertool from Cisco.com
http://software.cisco.com/download/release.html?mdfid=283850978&flowid=25021&softwareid=284574017&release=1.0.1&relind=AVAILABLE&rellifecycle=&reltype=latest
2) You can use the native Powershell Shell in Windows, but an IDE will make your life easier. Personally I use www.powergui.org.
Now it's time to become a UCS Powertool Expert in 3 easy steps!
Step 1: Connect to UCSM Manager
Step 2: Open up a Powershell Window with the "Import-Module CiscoUcsPS"
Step 3: Run "Convertto-UcsCmdlet"
Now UCS Powertool will convert everything you do in the UCSM UI into Powershell! Making the creation of large complicated tasks easy!
Glory, Riches and High Review scores await! Give it shot!
Chris Shockey
Cloud Architect, Cisco Advanced Services