Beginner
Mark as New

Bookmark

Subscribe

Mute

Email to a Friend
CallManager Express cannot get incoming & outgoing call intermittent
Hi all experts,
Now I facing the problem in CME. I cannot call outgoing and also can't get incoming call, but still can connect local extensions. When I reload CME, get back it and a few moments later , happen again. I checked with PSTN support technician and line is good and no error.
Whenever I face this problem , just pull out E1 cable & insert again, it work again, after a few times , down again.
I check " sh log " and there has no error message.
Before this problem, we use the voip phone from oversea branch through CME in HQ by site to site vpn. That link is up already 1 weeks ago. Please see in attach for network diagram.
This is the sh version.

SG-CallMgr#sh ver
Cisco IOS Software, 2800 Software (C2800NM-SPSERVICESK9-M), Version 12.4(11)T2,
RELEASE SOFTWARE (fc4)
Technical Support: http://www.cisco.com/techsupport
Copyright (c) 1986-2007 by Cisco Systems, Inc.
Compiled Mon 30-Apr-07 17:35 by prod_rel_team
ROM: System Bootstrap, Version 12.4(1r) [hqluong 1r], RELEASE SOFTWARE (fc1)
SG-CallMgr uptime is 3 hours, 26 minutes
System returned to ROM by reload at 12:09:18 SGT Wed May 18 2011
System restarted at 12:10:06 SGT Wed May 18 2011
System image file is "flash:c2800nm-spservicesk9-mz.124-11.T2.bin"

This product contains cryptographic features and is subject to United
States and local country laws governing import, export, transfer and
use. Delivery of Cisco cryptographic products does not imply
third-party authority to import, export, distribute or use encryption.
Importers, exporters, distributors and users are responsible for
compliance with U.S. and local country laws. By using this product you
agree to comply with applicable laws and regulations. If you are unable
to comply with U.S. and local laws, return this product immediately.
A summary of U.S. laws governing Cisco cryptographic products may be found at:
http://www.cisco.com/wwl/export/crypto/tool/stqrg.html
If you require further assistance please contact us by sending email to
export@cisco.com.
Cisco 2851 (revision 53.51) with 774144K/12288K bytes of memory.
Processor board ID FHK1034F1YV
2 Gigabit Ethernet interfaces
31 Serial interfaces
1 terminal line
1 Channelized E1/PRI port
1 cisco service engine(s)
DRAM configuration is 64 bits wide with parity enabled.
239K bytes of non-volatile configuration memory.
62720K bytes of ATA CompactFlash (Read/Write)
Configuration register is 0x2102
Please advise me how to recover this problem.
thanks alot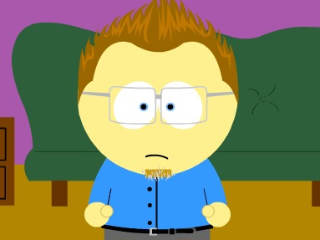 Beginner
Mark as New

Bookmark

Subscribe

Mute

Email to a Friend
Take a look at your interface, ISDN, and timing settings. These settings need to be tailored to your specific carrier.
I suspect your settings are close enough to work, but the line can't recover from an idle state. I am thinking the switch type is the culprit. Debugging q921 should show errors between the interface and the carrier.
Sent from Cisco Technical Support iPhone App