Highlighted
Beginner
Mark as New

Bookmark

Subscribe

Mute

Email to a Friend
Hello, is it possible to have "Night Service" trigger "After Hours" so the Auto Attendant uses the Night options?
This customer would like the ability to quickly/easily put the system (UC540) into After Hours any time they choose. Their "open" hours vary daily and are not a set "9 to 5".
I can set them up with Office Manager but the last person onsite varies as well. This will require teaching OM to every employee. They would just like to press a phone button or dial a simple number to do so instead.
Any ideas or have you done so in a system already, please let me know.
Thank you, Paul
2 ACCEPTED SOLUTIONS
Highlighted
Beginner
Mark as New

Bookmark

Subscribe

Mute

Email to a Friend
Paul,
What I do is have a floating extension, say 180, which I use in the incoming Dial Plan as the extension to ring on incoming calls. In the floating extension configuration it is set to call forward all to a Hunt or Blast group which rings the phones in the office. For after hours or going into manual night service, I configure extension 180 in the Night Service configuration to "call forward night service" to the AA. Set the night service schedule under Call Handling->Night Service.
What this will do is when the night service schedule kicks in, or you press the manual night service sequence it will forward right to the AA without ringing the phones in the Hunt/Blast group which 180 normally forwards to.
The AA it uses will depend on the time of day and whether you've set up Business or Closed Hours AA and is totally independent of the Night Service as Jason said.
Think of 180 as a key extension for controlling what happens to incoming calls, to to a Blast/Hunt Groups or is detoured by the Night Service to forward to AA during the Night Service schedule or when invoked manually.
Highlighted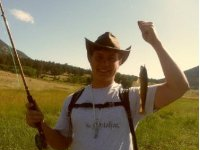 Beginner
Mark as New

Bookmark

Subscribe

Mute

Email to a Friend
Hi Paul,
Are you using CCA? If so you can easily go to Configuration > Dial-Plan > Incoming and set the FXO ports to forward to the floating extension. Jason is absolutely correct in his setup I do the same all the time, I think you are forgetting to change the FXO ports from forwarding to their current location (I believe the AA) to the Floating extension.
-Trent Good ** Please rate useful posts! **