Beginner
Mark as New

Bookmark

Subscribe

Mute

Email to a Friend
Changing the default data vlan from vlan 1
Hi can anyone advise how we may go about changing the default vlan from vlan 1 to vlan 10 to connect to our data network? Not being a cli expert i am not sure how we may go about this we are connecting the uc540 to our existing 2960g switch thanks darren
Highlighted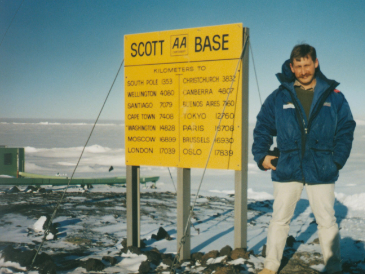 Rising star
Mark as New

Bookmark

Subscribe

Mute

Email to a Friend
Re: Changing the default data vlan from vlan 1
Hi Darren,
With the current new version of Cisco Configuration Assistant (CCA) version 2.2.4 you now can use the telephony wizard as one approach to alter the default data VLANs IP address, if you really want to do that..
to download Cisco Configuration Assistance go to the following URL and select 'download software' from the page.
http://www.cisco.com/en/US/products/ps7287/index.html
But remember this, VLAN 1 is untagged on the UC540.
Your data network at the office is currently VLAN 10, and this is most likely also untagged as well.
So, with a simple CAT5e patch cable from the UC540 to your 2960G, untagged vlan1 packets will propagate to your untagged vlan 10. Except for the conflict in our mind of running vlan1 from UC540 to 2960G vlan10 there should be no issue, as untagged vlan1 packets from the UC540 will propagate to untagged vlan 10 in your existing 2960G.
But there are some services that have to be adjusted for things to probably work ok.
For example, I'm assuming that your existing vlan 10 is doing DHCP services. If my assumption is correct, then you have to delete the data DHCP server on your UC500, and that can be achieved easily via CCA version 2.2.4.
By deleting the DHCP server called data on your UC540, this will result in DHCP services coming from your VLAN10 and propagating to PC's that are daisy chained off the back of your phones..
But not knowing the complete network topology of your data and internet connections, it's hard to understand what other UC540 services may have to be modified.
I hope this helps,
regards
Dave Hornstein
SMB Channel, Systems Engineer
Raleigh USA
Highlighted
Rising star
Mark as New

Bookmark

Subscribe

Mute

Email to a Friend
Re: Changing the default data vlan from vlan 1
Hi Darren,
I was not aware you could delete or change Vlan 1, but this might have changed on the UC-540/60.
However with the UC-520 it would always complain and spit the dummy at me if I tried to delete it, so to teach it a lesson I would shut it down and then create Vlan 10 and use that one instead, it always worked fine for me, not sure if this is an option for you though with the 540/60.

Other then that, Dave has pretty much summed it all up nicely
Cheers,
David.
Cheers, David Trad. **When you rate a persons post, you are indicating a thank you or that it helped, but at the same time you are also helping to maintain the community spirit - You don't have to rate posts and you wont be looked down upon :) *