Highlighted
Beginner
Mark as New

Bookmark

Subscribe

Mute

Email to a Friend
Hi all,
i try to show in the phone display one SoftKey function, but this is impossible for me.
The function that i desire is "gpickup".
I see in the phone configuration that there is all the "Programmable Softkeys" field in the "Phone" tab.
I change the "Idle Key List" and tje "Off Hook Key List", try many combination off key .. but always "gpickup" is not displayed.
I also check this two parameters:
<Call_Pickup_Code group="Regional/Vertical_Service_Activation_Codes">*8</Call_Pickup_Code>
<Group_Call_Pickup_Code group="Regional/Vertical_Service_Activation_Codes">*8</Group_Call_Pickup_Code>
and like you can see i change in "*8" that is the code in my PBX that perform the Group Call Pickup function (before are *36 and *37, the default value for the phone) .. but the softkey not appears.
Now the file are in the default value:
Idle:
em_login|1;acd_login|1;acd_logout|1;avail|3;unavail|3;redial|5;resume|5;dir|6;cfwd|7;chkcfwd|7;dnd|8;chkdnd|8;lcr|9;pickup|10;gpickup|11;unpark|12;em_logout
Off Hook:
redial|1;dir|2;cfwd|3;dnd|4;lcr|5;unpark|6;pickup|7;gpickup|8;starcode|11;alpha|12
i try leave only "gpickup" softkey, but not displayed yet .. the corrispondent position is "disabled" in the phone display (the key is off, all down).
SPA504G, SIP mode, Firmaware 7.4.4 just upgraded.
Thanks all.
Mauro.
Highlighted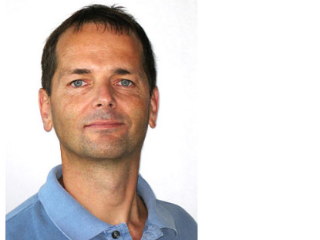 Cisco Employee
Mark as New

Bookmark

Subscribe

Mute

Email to a Friend
Hi Mauro,
You don't mention what call control you are using, but GrPickup / gpickup is only supported when the phone registers to either SPA9000 or a SIP B call control.
SIP B is specific to Sylantro, so if you are not using SPA9000 or Sylantro, there is not applicable state for the gpickup softkey so the softkey will not display.
Please take a look at https://www.myciscocommunity.com/docs/DOC-11915 pages 15 through 26, specifically page 21.
You can define your own softkey to perform a group pickup.
Take a look at https://www.myciscocommunity.com/docs/DOC-16780 for an example of configuring a speed dial.
Regards,
Patrick
----------